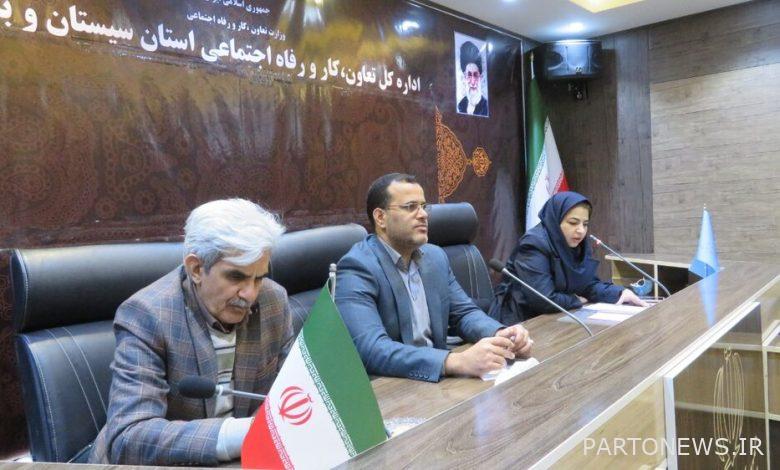 According to Mehr's reporter, Hamed Aramesh on Sunday morning in a meeting with the evaluation team members of the Ministry of Cooperatives, Labor and Social Welfare in Zahedan, he added: Achieving lofty organizational goals and people's satisfaction are among the issues that are discussed in the General Administration and subordinate departments of Cooperatives, Labor And the social welfare of the entire province is followed seriously.
He stated that improving the quality of performance, benefits Veri And serving the people is one of the goals that will be achieved with continuous and accurate monitoring and evaluation, he continued: the efforts of the staff of the General Department of Cooperative, Labor and Social Welfare of Sistan and Baluchistan, despite the problems and limitations, to perform the assigned organizational tasks and serve Reaching out to the people is desirable in all fields, because we believe that identifying the weak points and strengthening the strong points will help us achieve our goals and fulfill the performance plan, and we also seek the satisfaction of the broad target community that benefits from the services of this collection. has it.
The official of the performance evaluation team of the Ministry of Cooperation, Labor and Social Welfare also said in this meeting: Sistan and Baluchistan is the 16th province that the members of the performance evaluation team of the relevant ministry, consisting of experienced experts from the deputy headquarters of the ministry, travel to and closely monitor the affairs and The quality of services are placed.
Asia Eghter Nesab added: This team is stationed for 3 days in the General Department of Cooperative, Labor and Social Welfare of the province and the subordinate department of Zahedan city and in the areas of administrative health, public communication and accountability, support and finance, self-assessment teams, citizenship rights and Specialized departments perform the work of monitoring and reviewing documents.