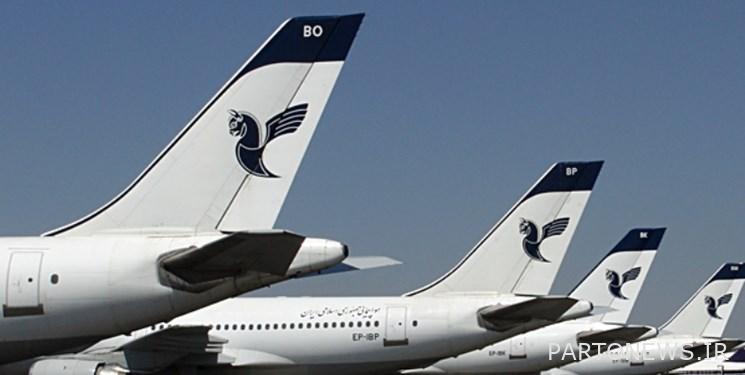 جهانیHossein Jahani saidوگو An economic reporter of Fars News Agency stated: An hour ago, flight number 273 of the airline of the Islamic Republic of Iran, which had left Tehran for Urmia, returned to Mehrabad airport due to a technical defect.
The General Manager of Public Relations of the Airline of the Islamic Republic of Iran added: This flight was performed with the Airbus A300-600 aircraft of this airline to the EP-IBA register.
He stated: Flight No. 273 from Tehran to Urmia had left Mehrabad Airport at 09:25 according to the plan, but the plane took off from the runway some time after taking off, due to a technical defect in order to observe flight safety and save the lives of passengers. With the skill of the pilot, he returned to Mehrabad airport and landed safely.
Jahani stated: Due to the time required to solve the technical problem, the Airbus 319 aircraft has replaced this flight, and according to the schedule, it will fly to Urmia at 15:50.
He added: "The airline of the Islamic Republic of Iran, while apologizing to the passengers of this flight and emphasizing the observance of safety principles in any situation, will receive passengers until the flight."
end of Message/
Suggest this for the front page
.