International
Iran
Al-Hashd al-Shaabi: The prosecution of those accused of assassinating resistance chiefs continues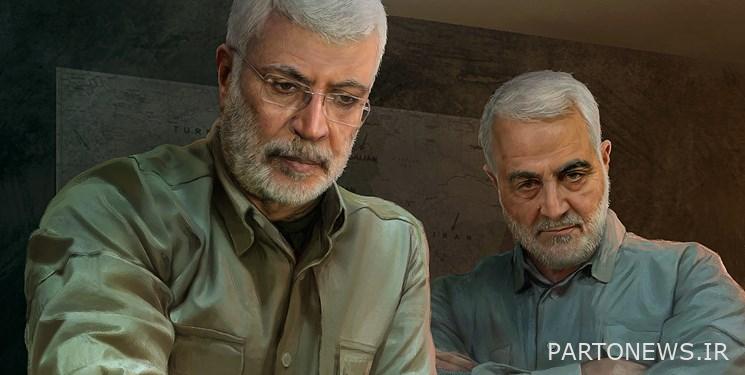 According to Fars News Agency's International Group, Yaser Al-Eisawi, the deputy of the Popular Mobilization Organization in operational affairs last night (Tuesday, January 13), while emphasizing the wide-ranging plans this year to commemorate the anniversary of the martyrdom of the resistance commanders among the Iraqi people, confirmed that the prosecution of the assassination case It continues according to legal standards.
According to the official news agency of the Iraqi government "Wa'a", Al-Eisawi said in an interview with this news agency: "The crime of assassinating the leaders of the victory has ignored all international and humanitarian laws and conventions and agreements concluded with the Iraqi government."
He added: "Our two commanders, Martyr Abu Mahdi Al-Muhandis and Haj Qasim Soleimani, were the beacons of the war against terrorism and were able to unite all the security and military ranks in the conflict scene; They even trained and prepared the volunteers who had participated in Jihad Kafai at the invitation of Marja Taqlid.
The deputy of Al-Hashd al-Shaabi continued: "Iraqis honored this occasion despite their different political orientations; In the ceremonies of the third anniversary of the martyrdom of the resistance leaders, we witnessed a large attendance of people in religious places to commemorate their martyrdom and reject the crime of the previous American government.
Al-Eisawi further noted: "We continue to prosecute the people who were involved in this crime or those who cooperated in its implementation, according to the law and to achieve justice."
Earlier, "Faleh Al-Fayaz", the head of Al-Hashd al-Shaabi organization, had emphasized on the anniversary of the martyrdom of Lieutenant General Qassem Soleimani, that the American enemies had failed in the case of the assassination of the resistance axis commanders and could not destroy the will of our nations with the tactic of assassination.
The Prime Minister of Iraq, Mohammad Shia al-Sudani, wrote in a Twitter message the other day: Targeting the commander of the Quds Force of the Islamic Revolutionary Guard Corps and the vice-chairman of the Al-Hashd al-Shaabi organization and making them martyrs is condemned in all legal protocols and international laws.
end of message/p
You can edit this article

Suggest this article for the first page