car
Economical
All about Quick r Saipa (technical specifications + features)
EconomyOnline – روزبه راد; Quick R is one of the products of Saipa x200 or Q200 family, which are produced on the upgraded platform of Pride, and it is not technically and structurally different from other products of this family, such as Tiba and Saina. In the following, we will fully inform you about the technical specifications of Quick r, Quick R facilities, driving experience and other important features of this city hatchback.
Quick design R
After the launch of Tiba, Saipa Company decided to add a hatchback model of this car called Tiba 2 to its product list. Then, using the structure and platform of Tiba 2, it unveiled a new car called Quick in late 1995, which was not much different from the Tiba hatchback in terms of overall body style, but its rear and front view had completely changed. As a result of these visual changes, the level of customer satisfaction with the Quick body design increased significantly compared to the Tiba family; At present, most of the customers consider Quick as one of the relatively attractive products of Saipa and are almost satisfied with its appearance as an economically produced domestic hatchback.
Of course, this car is definitely not very beautiful compared to new foreign and Chinese products, and there is a lot of inconsistency between its different parts.
The Quick r is actually the same as the regular Quick, except that parts such as the roof, side mirror frames, and diffuser components, such as under the bumpers, are now distinctly mostly red. We need to inform you that customers can now buy QuickR in white-red, black-red or red-black colors. In terms of design, in other respects, there is not much difference between the R version and the regular Quick.
After entering the Quick R cabin, you will notice the two colors of the interior; In such a way that parts such as the center console frame, dashboard and front arm have turned red and have given a relatively sportier effect to the dull and old cabin of this Saipa hatchback.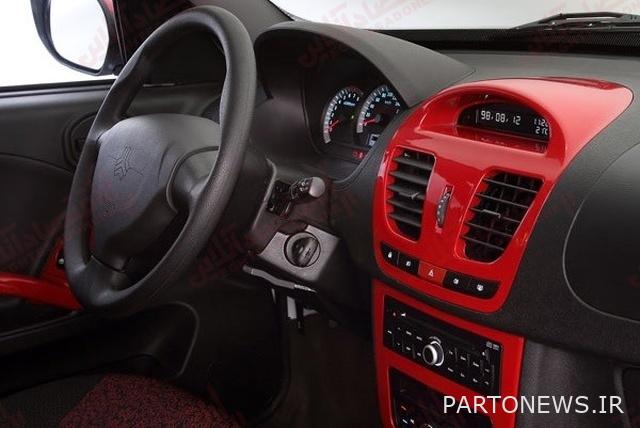 Dashboards and faces are made of relatively poor quality dry plastic, which creates a relatively unpleasant feeling in the mind. Regarding the interior, it should be said that Quick provides a relatively more spacious space for its second-row occupants than the Pride family, and two medium-sized people can easily sit in the second-row seats. Inside the trunk of this car, there is a space of 225 liters, which is not very large and can only meet the travel needs of a young couple.
Technical specifications Quick r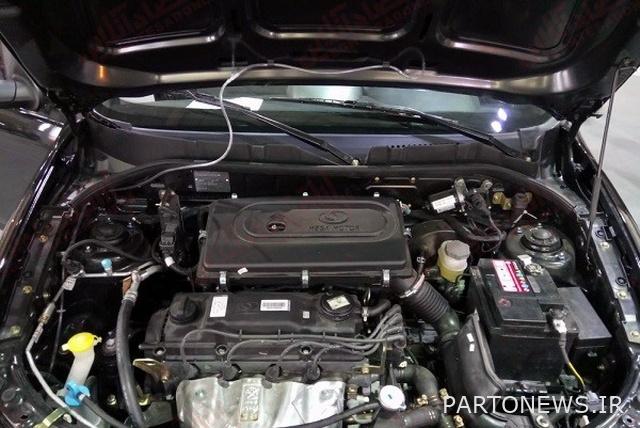 As mentioned, the QuickR is technically no different from the regular Quick, and has the same 1.5-liter four-cylinder eight-valve engine housed inside its engine compartment. This engine, which is known in the product list of Saipa and Megamotor with the code m15, was originally a reinforced and increased model of the Pride engine, whose cylinder capacity has increased from about 1.3 to 1.5 liters. It also has an output of 87 hp, which will result in almost better power than the Pride. The maximum torque of this engine is 128 Nm and a 5-speed manual gearbox is responsible for transferring it to the front wheels.
According to unofficial estimates, the acceleration from zero to 100 km / h is about 13 seconds, and finally, with this city hatchback, you can accelerate from 1065 kg to 160 km / h. In terms of fuel consumption, you should know that for a distance of 100 km, Quick R needs to consume an average of about 7.14 liters of gasoline.
In terms of ride quality and driving experience, we should also inform that the Quick r suspension is relatively dry and will cause noticeable bumps on bumps, especially in the rear row. The amount of sound entering the cabin is also relatively high and unpleasant. Therefore, the occupants of this car, especially those in the second row, will not be very satisfied with the ride comfort of Quick R. Of course, we must remember that the quality of Quick R ride is better than the Pride family and will provide more pleasure for the passengers.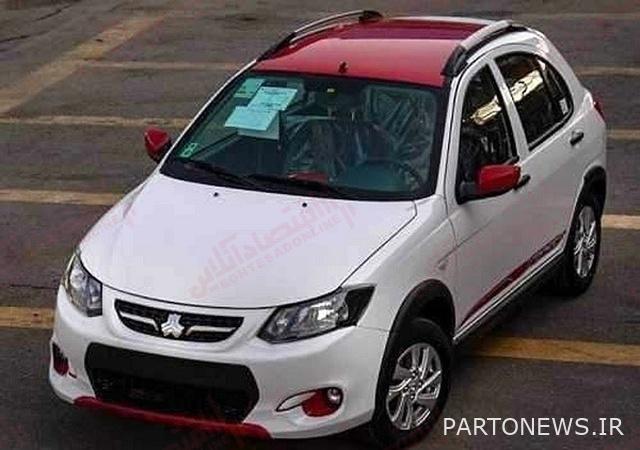 The Quick is also more stable than the Pride and will feel better in cornering with this car. The reason for this can also be attributed to the weight gain and minor modifications made to the chassis. The power of the Quick engine is not very high, so one should not worry too much about the deviation of the rear of the car in passing the curved paths. However, due to the old chassis structure and the lack of application of modern standards in the design of Saipa X200 family vehicles, and especially the lack of traction and stability control systems, it is better to avoid speeding and sudden detours with these vehicles as much as possible.
Quick comfort and safety facilities r
The most important QuickR options can be summarized in the following cases, which, of course, do not show any major differences and differences with the normal Quick gear:
Rear parking sensor, semi-automatic or digital air conditioning, roof rack, front and rear fog lights, easy opening handle, outside temperature display, two airbags, ABS anti-lock brake and EBD electronic brake force distribution brake, mirrors Side with power adjustment, immobilizer, power front and rear windshield, trip computer, rear wiper, rear window heater, remote control, central locking, radio with CD player and USB, folding rear seats, isofix, six-way manual adjustment Driver and four-way front passenger seat adjustment, four-speaker audio system.
Quick r price and competitors
The price of Quick R in the open market of model 1400 at the time of writing is about 170 million Tomans, and the factory price of this car has been announced as 149 million and 400 thousand Tomans in Saipa's latest sales plan. Among the closest competitors of this car, we can mention Tiba 2, Peugeot 206 Type 2 and ordinary Quick gear.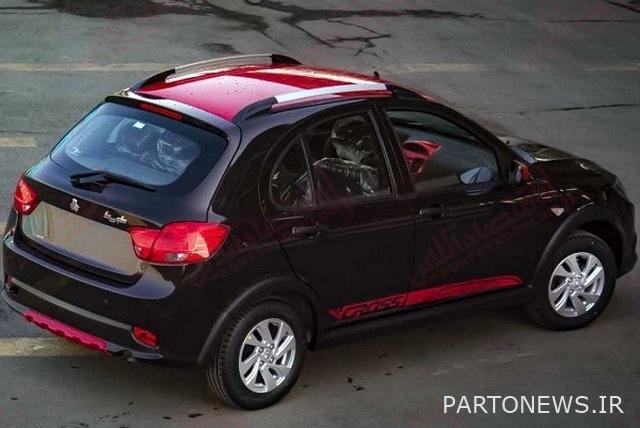 Advantages and disadvantages of Quick R.
Advantages: More attractive appearance than other mixed products and sporty interior design, relatively spacious rear row, almost cheap spare parts, extensive after-sales service and low maintenance costs.
Disadvantages: Low build quality, relatively low quality interior materials, dry suspension system, poor cabin insulation; Uncertain status of safety level
.