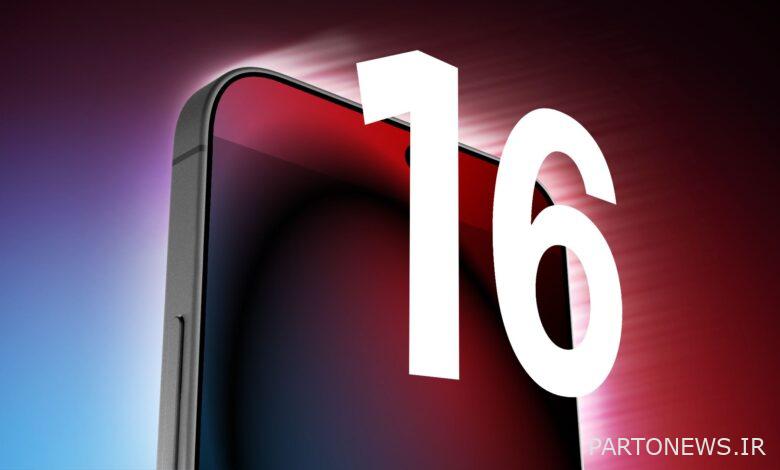 We are almost a year away from the unveiling of the iPhone 16 series, however, information about them has now been released. According to a new report, all iPhone 16 series phones will use a 3nm series chip A from company TSMC will be equipped. These chips apparently with the process N3E are made, which leads to the improvement of their efficiency and performance.
models iPhone 15 Pro The first generation of chips 3 nm They incorporate Apple, which improves performance and battery life. However, the iPhone 15 and 15 Plus still use the chip A16 Bionic are equipped (the same processor as iPhone 14 Pro models). now Called Next year, all iPhone 16 models from The second generation of TSMC 3nm chips will benefit
A18 chip of iPhone 16 series based on technology N3E are made that have many advantages over the previous technology, viz N3B has it.
It was previously reported that the Taiwanese company TSMC is changing the N3B process to N3E due to better efficiency and performance ratio. Apple is TSMC's biggest customer among other smartphone manufacturers 90 percent from the production of this supplier. Apart from Samsung, other major chip makers are also likely to switch to the N3E process.
N3E technology in iPhone 16 series chips
The N3E process gives better efficiency compared to N3B. In addition, it improves computing performance while also improving energy consumption. This means that the iPhone 16 series will have better battery life and faster performance. Currently, Apple uses TSMC chips with N3B technology, which have relatively lower performance than chips made with the N3E process.
According to tech world analyst Jeff Poe, the entire iPhone 16 series will feature Apple-branded chips A18 will be supplied. This company of chips A18 Bionic It is used for iPhone 16 and 16 Plus; While the Pro models have chips A18 Pro will receive This means that standard iPhone 16 models will migrate from N3B technology to N3E in one leap. In this way, iPhone 16 and iPhone 16 Plus will perform better than iPhone 15 models. A18 Pro chip Also a significant upgrade over the chip A17 Pro It will be found in iPhone 16 Pro models.