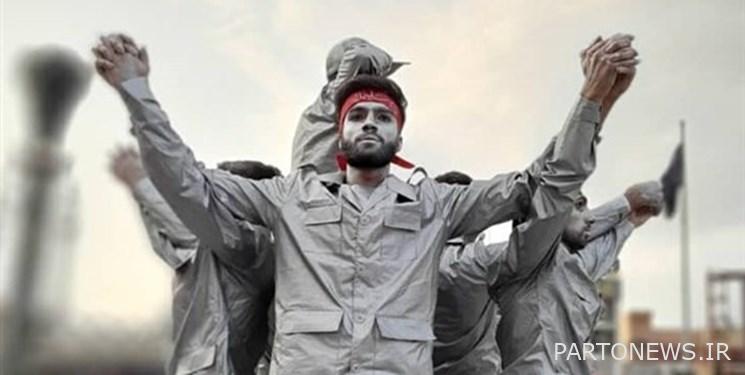 According to the theater reporter of Fars News Agency, Amirhossein Shafiei, the director, theater producer and member of the jury of the 12th "Shahrvand" street theater festival in Lahijan, who is one of the successful theater directors in the street and stage sectors and has won many awards, referring to his evaluation He explained about the holding of this national event: "Shahrvand" street theater festival in Lahijan is the only surviving event from the series of festivals that are held with the themes of "city and citizenship" in different provinces of the country. A process that, unfortunately, after the passage of years, has continued to exist due to the efforts of honorable and hardworking artists of Lahijan and can include many values.
He expressed his gratitude to Lahijan Culture and Islamic Guidance Department, Lahijan Municipality and other groups who worked hard to organize this event and said: I was one of the artists who participated and interested in this event from the first period of holding this event until today. I was a festival because I believe that this event is one of the most important and most important festivals in which street theater artists can participate. Anyway, the topics discussed in this festival are topics that are highly applicable to our society today and can be an incentive to produce works of concern.
This theater director, who was also the secretary of the "Heavenly Sardar" theater festival in its initial period, said: One of the interesting events of this year's event was the presence of works of concern, especially in the field of the environment, which were more colorful than other performance works. This is despite the fact that paying attention to issues related to urban life and citizenship was among the priorities that were given special attention in this festival. Of course, one of the important parts of street theater is to pay attention to the element of creativity, which is performed in an open space or an unconventional theatrical space, and after the victory of the Islamic Revolution, street theater groups made great progress in this field with the experiences they gained. The conditions that were seen in the 12th Lahijan Civic Theater Festival and we witnessed the performance of valuable works in this field.
Shafi'i continued: "Perhaps the thing that is not paid much attention to besides creativity is the issue of "planning and ideas" that our groups have not been able to be as successful in the field of text writing or planning and ideas as they were good in creativity and direction. act more If the conditions are strengthened further, we will be able to achieve new methods in street theater. In this framework, we have many street theater groups that have very creative directors and actors who can bring good news and events for the future of this sector.
A member of the jury of the 12th national street theater festival of Shahrvan Lahijan said: The series of events that took place in the field of street theater should be supported more. This support should not be done only through the Ministry of Culture and Islamic Guidance. Street theater is one of the arts that all organizations and cultural institutions can enter to support this type of show. Street theater has extremely high educational aspects that we can use this function in the best possible way. Of course, another aspect of street theater that receives less attention in Iran is the entertainment aspect of this part of the theater, which, unfortunately, we rarely saw the spread of such a method in Iran.
He added: The aspects of entertainment that can be created by street theater include countless aspects to realize the keyword of social enthusiasm. A process that, unfortunately, in these years, we rarely saw public performances of such works. The experience that existed for years and there was support in this field, but unfortunately, this support space also decreased. Therefore, these festivals are the only way forward for street show groups to gain experience in this field.
In the final part of his speech, Shafi'i said: Today, there are many concepts in our country that we can discuss through street theater. Unfortunately, we don't benefit from it except for festivals like this, and there is a place to make more use of this capacity.
The 12th "Shahrovand" street theater festival was organized from the 19th to the 22nd of October 1402 by the General Department of Performing Arts of the Ministry of Culture and Islamic Guidance, the General Department of Culture and Islamic Guidance of Gilan Province, Lahijan Municipality, the Iranian Performing Arts Association and other collections in Lahijan city. will be
end of message/
You can edit this article

Suggest this article for the first page