Balls and nets
Sport
Amjadian: Stadium facilities should be restored every 2 years / Tickets are not electronic Fans are confused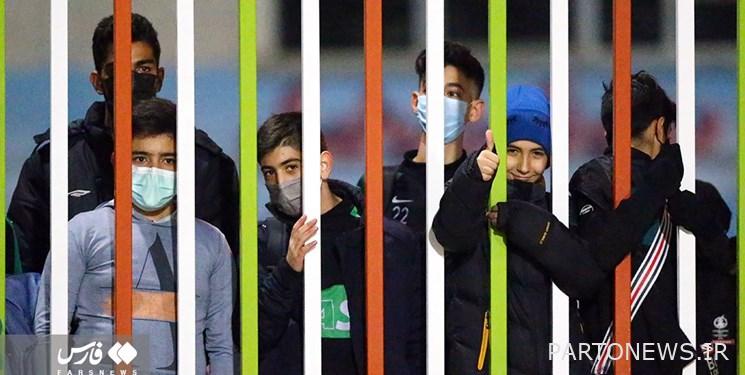 According to Fars News Agency, Hossein Amjadian said about the beginning of the fourth workshop of security officers of Premier League clubs: "I thank those involved in this workshop, it is a happy event." As much as our security officers are aware of the control issue, they can really be effective. The first word of our clubs is cultural and then sports. We have to work hard on the culture of the clubs. Our young people are the main asset of the society and we must inform them so that they do not get into tension when they come to the stadium.
He added: "We must observe some things and also train the spectators, especially the fans." The instructors must educate the youth and teach them how to behave inside the stadiums. However, our young people know this. Of course, stadium infrastructure must also have capacity and potential.
The deputy commander of the Faraja Special Forces added: "If the tickets are not electronic, the fans will be confused." We have to train the security officers and the clubs themselves. In the discussion of control and restraint, we emphasize education. The more we train, the more effective and productive we will see. I welcomed this workshop very well and I hope that the security officers who are trained will be effective and purposeful in managing to best manage the necessary impact that is going to have on your sporting event in the future.
Amjadian explained what strategies have been devised so that events such as the margins of Traktor and Persepolis are not repeated in the new season: "Clubs must anticipate and prevent." Their infrastructure must also be repaired. Unfortunately, the infrastructure of some stadiums does not have the potential, and if it does, it will have to be rehabilitated.
"I do not have statistics and I can not give statistics to the media, but the law stipulates that once every two years, clubs must have a stadium where a sporting event must take place," he said. To do so, they must renew his certificate. The clubs themselves must follow up on this to make the best of it. Otherwise, the Security Council will look into the matter. By law, stadiums must be rehabilitated every two years in terms of equipment and facilities.
End of message /
Suggest this for the front page