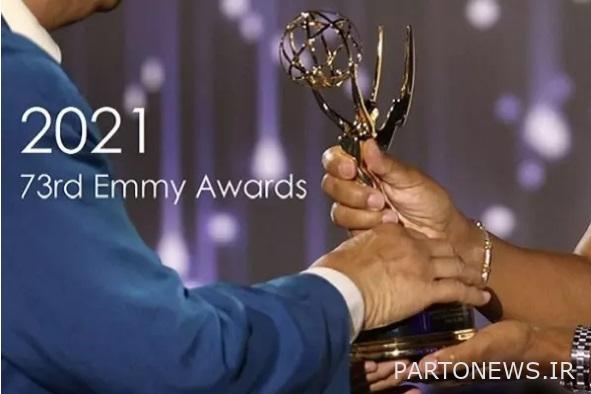 An hour ago (the night before US time) the 2021 Emmy ceremony was held to introduce the best American television.
Theater News Base: Netflix with two series "Taj" and "Gambi Wazir ", which became the best TV series, is the big winner of the awards ceremony Amy 2021 شد.
Netflix except for these two Serial To "کبرا کای", Emily in Paris" and "Method Kaminsky»In the comedy section and in the drama section for«BridgettonHe was also nominated and received a total of 44 awards.
At last night's "Taj" ceremony, "Ted لاسو" And "مِر From است‌تاونThey won the most acting awards and 10 out of 12 acting awards were given to the actors of these 3 series.
Apple TV Plus with «Ted لاسو" And اچ‌بی‌او With "مر From است‌تاونThe first night's awards went to Jason, who received a supporting actor سادکیس Best Comedy Actor Award for his role in «Ted لاسوHe took it and Kate Winslet Also won the Best Actress Award for the short series "مِر" Received.
"Taj" won the award for best drama series and also for acting Olivia Coleman And its place O'Connor Award for Best Actor and for the play گیلیان Anderson and Tobias منزیس He also received awards for Best Supporting Actor. Also the Peter Morgan Writing Award and Jessica Hobbes They won the Best Director Award.
«Ted لاسو"Also won the title of best comedy series and"Gambi Minister "was the best short series.
«HexShe also received several major comedy awards, with Jane Smart fourth Amy Got himself to play in this series. This series اچ‌بی‌اومکس He also received an award for writing and directing a comedy series, which led to اچ‌بی‌او And اچ‌بی‌او Max Win a total of 19 awards.
From other winners last night اوان It was McGregor who won as the lead actor in a short series or film, Hana Waddingham Award for Best Supporting Actor in a Comedy Series for "Ted لاسو"Best Director and Best Director Award for Short Series to Scott Frank for"Gambi Minister »from Netflix Receipt.
«ساتردی Knight Live»The best night program and«last and one تونایت ویت John OliverThe best program said say Became the axis.
Ceremony Amy This year, unlike last year, which was held virtually due to the corona, it was held physically, but the ceremony was limited and with about 600 guests and in compliance with all health and hygiene protocols. کووید 19 was formed.
Netflix "Crown" and "MendalorinDisneyPlus each had 24 nominations, and then Marvel And Disney Plus for «وندا vision23 nominations and Hollow He was nominated for 21 categories for "The Story of Nadima". اچ‌بی‌او And اچ‌بی‌اومکس With a total of 130 nominations in various categories and Netflix with 129 nominations in total had the most nominees this year.