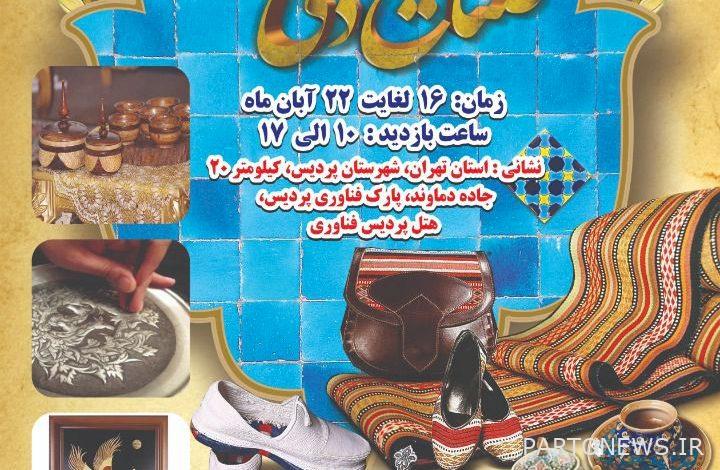 According to Aria Heritage, quoting the public relations of the General Directorate of Heritage, Culture, Tourism and Handicrafts of Tehran Province, Somayeh Khakpour announced this news on Friday, November 5, 2014, adding: "This exhibition will be held to display and sell handicrafts at the Pardis Science and Technology Park Hotel."
"Artists in the fields of kilim, pottery, mosaic, mince, and metal enamel are participating in the exhibition," said the head of the Pardis Cultural Heritage, Tourism and Handicrafts Department.
"The handicrafts exhibition will be held from November 7 to 10 at the Pardis Hotel Science and Technology Park," he added.
.