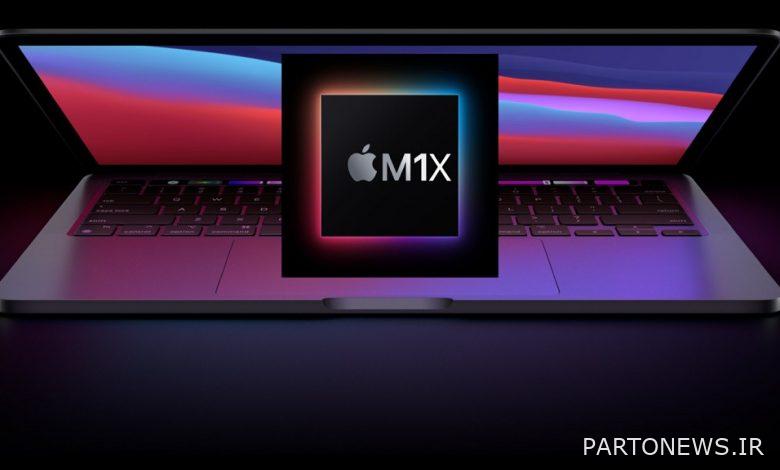 The Cupertinos will unveil their new generation of iPhones at a ceremony tomorrow, September 14th. The 13 Series iPhones introduce a new generation of Apple Watch, dubbed the 7 Series. Although there is a possibility that Apple will introduce more products at tomorrow's event, we are not going to see the introduction of the new generation of the company's MacBooks. Although Apple has not officially announced when it will launch the new MacBooks, it is rumored that the company will introduce its M1X series MacBooks in a few weeks.
According to unofficial information, the new generation MacBook Pro will be available in two models, 14-inch and with M1X chip. Mark Grumman from Bloomberg It is claimed that Apple is planning to launch more products in the fall of this year, and apart from the Apple event that is ahead of us and the introduction of new iPhones and Apple Watch Series 7, we must prepare to meet more products from the Cupertino company. Including AirPads, a new version of the iPad Mini 6, iPad 9 and of course the MacBook Pro M1X, which are far more than the other products mentioned, are expected by users.
Possible specifications of Apple M1X series MacBooks
According to Bloomberg, after Apple's recent delays in launching new MacBooks, the M1X models of the company's MacBook Pros will finally be introduced in a few weeks. In addition to the high-end M1 chip, these devices will have magnetic charging, displays with mini LED technology, but there will be no touch bar in the new models. Although we do not expect the introduction of new Apple MacBooks at the September 14 event, but the good news is that the new generation MacBooks will be introduced in a few weeks. Apple is likely to hold a special event to introduce the products in October or November. Earlier, it was announced that the M1X Macbook Pro would increase production in October.
Apple has changed the design of the new MacBooks, and the new look of these devices will probably be compatible with the newly launched M1 iMac, as well as the iPhone 12 Series, iPad Pro and the new generation Apple Watch. According to previously published reports, the redesigned MacBook Pro will be equipped with an HDMI port, memory card slot and magnetic charging. In these devices, Apple will use custom M1X chips that have higher capabilities and higher efficiency.
Score: 5.0 Out of 5 (2 votes)
wait a little…