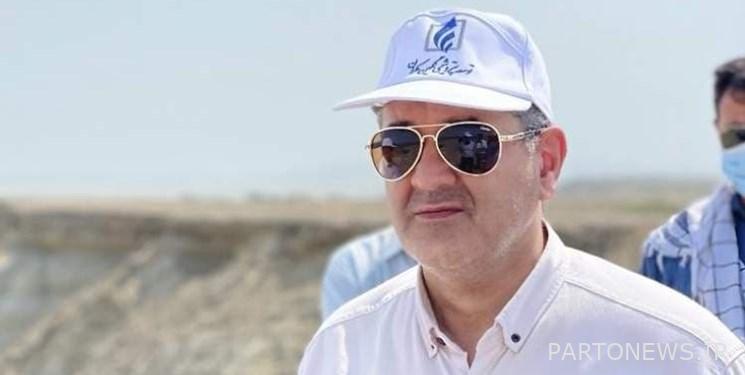 Company News; Following the recent resignation of "Seyed Majid Hedayat", the CEO of Shestan, and the acceptance of this resignation, "Ali Sanatgar", the deputy of this company, was appointed as the head of Shestan.
Hedayat had replaced "Mohammad Hossein Toulaei" on October 12, 1400. Hedayat previously served as Deputy Minister of Defense, Deputy Minister of Silence in the Ninth Government, and Head of the Development and Renovation Organization of Iran.
Sanatgar, considering that he has been the deputy director of Shestan for a year and a half and has recently been appointed as the head of this company, certainly knows this aristocracy more than any other person, even inside Shestan, to manage and promote it. .
Sanatgar is from the Armed Forces family and in his work record he has records such as Deputy Shestan, Deputy Inspector and Internal Audit of Kosar Insurance Company, Executive Director and Member of the Board of Pars Tamin International Development and Engineering Company (Pidco), Managing Director and Member of the Board Soroush Hekmat Iranian, affiliated with the Cooperative Foundation of the Ministry of Defense, is a member of the board of directors of the Central Housing Cooperative Fund of the Vadja Cooperative Foundation. In addition, he is one of the veterans of this border.
The appointment of Sanatgar as Shestan CEO will be a strategic, smart and efficient option for Amir Sartip Mohammad Reza Ashtiani, Minister of Defense and Armed Forces Support, and Farshad Najafipour, CEO of SATA (Armed Forces Social Security Organization), and will definitely be considered. Certainly, the benefits of this worthy appointment will go to the military retirees of the Ministry of Defense and their families as shareholders in various industrial and petrochemical projects in Shestan.
The CEO of SATA is one of the largest public institutions in the country, which has large holdings and management shares of large listed and non-listed petrochemical companies in the country. "Shestan" company operates in the fields of construction, commissioning and operation of industrial factories for the production, marketing, sales, export of petrochemical and petrochemical products and their by-products and related derivatives, and performs all production and industrial, commercial, technical and engineering activities.
Shestan, a shareholder in Bushehr, Marjan, Makran, Badr Shargh, Maroon, Laleh and Ariasasol petrochemical projects, is one of SATA's subsidiaries.
End of message /
Suggest this for the front page