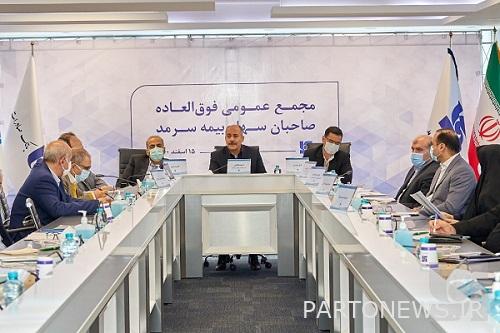 According to the monetary financial news, quoting the public relations of Sarmad Insurance, the extraordinary general assembly of the company was held to increase the capital with the presence of more than 87% of the shareholders, at 11:00 AM on Sunday, March 6th.
In this meeting, which was chaired by Ahmad Fazeli, Chairman of the Board of Directors of Sarmad Insurance, according to the license of the Stock Exchange and Securities Organization, the increase of the company's capital from 2500 billion Rials to 7500 billion Rials, from the revaluation surplus of assets, Shareholders, cash flow and accumulated profits were agreed upon by the shareholders.
200% increase in capital of Sarmad Insurance in order to maintain financial wealth and increase the risk acceptance capacity of the company was approved by the majority of shareholders, until the capital increase in the first stage from 2500 billion rials to 4800 billion rials and in the next stage from 4800 billion rials In the amount of 7500 billion Rials from the current claims of shareholders and cash inflows (2500 billion Rials), the accumulated profit (200 billion Rials) was provided to the Board of Directors to obtain a license from the Central Stock Exchange and Insurance Organization and within a period of time. To implement it within two years from the date of holding the assembly.