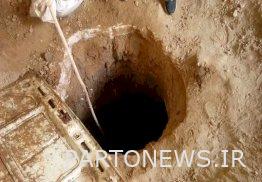 According to the Arya Heritage report, quoting from the public relations of the General Directorate of Cultural Heritage, Tourism and Handicrafts of Tehran, Asadaleh Tajik announced this news on Monday, January 19, 1401 and added: These diggers were arrested in Qohe neighborhood and in a residential house with the cooperation of the Cultural Heritage Protection Unit and the police forces of the city during the excavation. became
The head of Pakdasht city's Cultural Heritage, Tourism and Handicrafts Department stated: Excavation tools, including shovels, pickaxes, and lifting equipment, were seized from the diggers.
He added: The case of these people was handed over to the judicial authorities of the city for completion.
end of message/