Balls and nets
Sport
Atai: We will have a tough game against the team without losing the match – Mehr News Agency | Iran and world's news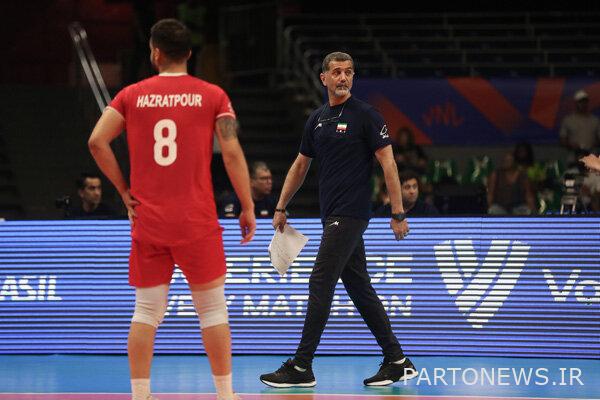 According to Mehr News Agency, Behrouz Ataei, the head coach of Iran's national volleyball team, said about the match against the United States in the second week of the Nations Volleyball League: Let's. This match will be a great test and experience for the players because they will play against an opponent who has three Olympic gold medals.
He added: "A large part of the volleyball community is trying to make people happy." People thrive on volleyball and our goal is to make them happy. Of course, we had some defeats that may not be pleasant for the spectators and criticize the team's performance, but in any case, we are facing players who have little experience, and of course we try to have the best performance during the matches.
Atai believes that the League of Nations is an opportunity for the Iranian national team. "We always try to have the best performance, but sometimes our performance is not good and acceptable, and we are aware of that ourselves," he said. The national team and the federation follow the existing policies. We predicted in advance that the situation would be difficult and we would have to endure pressures, but in any case, there is a process that looks to the future and will definitely end up making people happy.
The national volleyball team of Iran will play against the United States in its sixth match in the League of Nations from 9:30 PM on the second Thursday of July.