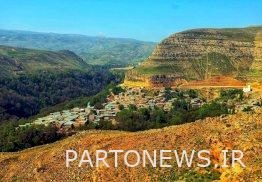 According to the Aria Heritage Report, citing the public relations of the General Directorate of Cultural Heritage, Tourism and Handicrafts, Javad Vahedi stated during a provincial trip to North Khorasan on the second Thursday of July 1401: »
"Now, after about two years of coronary heart disease and the resumption of domestic and foreign travel, the tourism destinations of the people have increased and many of the created destinations have been welcomed by the public," he added.
Pointing out that extensive publicity is on the ministry's agenda, Vahedi clarified: "Advertising of tourist and recreational places should have been done before this so that people could use the capacity of all provinces."
"Over the past year, with the follow-up and efforts of the Minister, good communication has been established in the context of propaganda and tourist sites," said the Deputy Minister of Parliamentary, Legal and Provincial Affairs of the Ministry of Culture, Tourism and Handicrafts.
"An application regarding the advertisement of tourist places with the approach of knowledge-based people is being launched and has been displayed for the deputies in the parliament," Vahedi added.
"This application has been activated since you arrived in a province and shows all the tourism, historical and cultural destinations of the provinces," he said.
"There is even the possibility of scheduling by the application, and this mobile application can have the best scheduling and scheduling for your location at the destination," Vahedi said, noting that the router is also built into the software.
"The ministry is trying to completely solve the problems of this application and to unveil this mobile application by the end of the year," said the Deputy Minister of Parliamentary, Legal and Provincial Affairs of the Ministry of Heritage, Culture, Tourism and Handicrafts.