Chastity and hijab
social
The enemy is plowing the beliefs and the intellectual atmosphere of the society around the clock – Mehr News Agency | Iran and world's news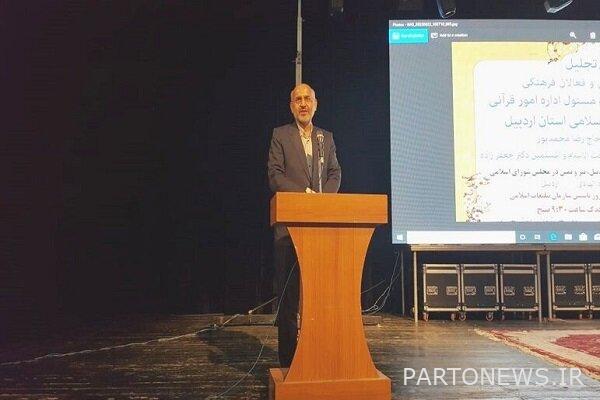 According to the Mehr correspondent, Reza Ghasemiyan said at a ceremony honoring Quranic servants and cultural activists on Thursday noon: "The enemy is plowing the beliefs and intellectual space of society around the clock and is trying to fill the space with non-religious subjects so that we can make a miscalculation." Create.
"If we have the ability and the readiness to confront, destruction and opposition will become a blessing," he said. And people believe it, but we must be careful not to make a calculation mistake.
The political, security and social deputy of Ardabil governorate said: "Previously, it was not applicable to propagate religion in society, but today, including in the discussion of hijab and chastity, we see that its lack increases the divorce rate, family breakdown and thousands of other issues. So we have an excuse to talk and go to the divine values.
Ghasemiyan continued: "We need intelligent guidance that monitors the space moment by moment and adjusts the required propositions based on it, and based on this, we must actively, with a strong spirit and hope, lead the way in guiding and propagating religion and know for sure that the future That is Islamic rule.
He stated that in the current situation of the society, some people suffer from gravity disease سامعه Have been said, the factors creating this weight سامعه False arrogance due to education, wealth, social status, geographical location, party and factional affiliations, evaluation مع الفارق And it is pessimism that as a result of these conditions, guidance is difficult to accept, including in the form of enjoining the good and forbidding the evil.