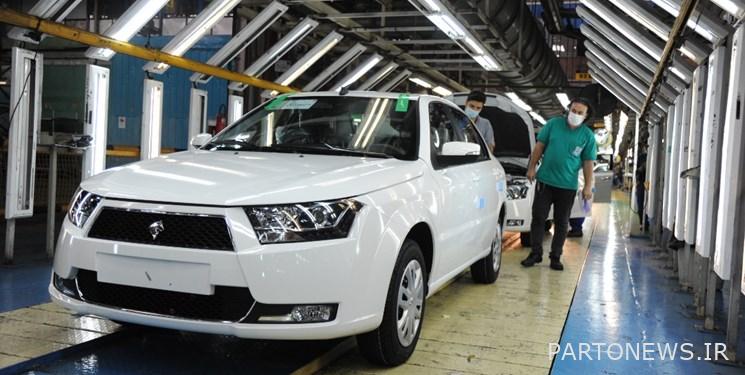 According to the economic correspondent of Fars News Agency, in the announcement published today by Iran Khodro Industrial Group, the pre-sale of the new product of this automaker called "Tara" will be done without announcing a definite price.
Accordingly, the pre-sale plan of Tara Dasti product will be implemented for 3 days from today, September 19, and the products will be delivered to customers from May to October 1401.
This car will be offered with a prepayment on account of 140 million Tomans, and according to Iran Khodro, the final price of Tara will be announced in the invitations after the final determination.
About a month ago, in the 437th session of the Competition Council, decisions were made on the conditions of car registration and lottery by domestic car companies.
Accordingly, the members of the Competition Council, by virtue of Article 58 of the General Policies Implementation Law, Article 44 of the Constitution, decided by a majority of votes as to how the automakers should proceed in the matter of car pre-sale. ذی In the case of exclusive vehicles subject to the Council's price guidelines, Salah should agree to pre-sell the car in proportion to the amount paid in advance, each customer has paid a percentage of the official car price at the time of registration (relative to the factory price).
According to the Competition Council, in this case, a share of the car that has already been prepaid will not be subject to any possible price inflation and only the remaining share will be subject to possible inflation.
According to the Competition Council, cars whose price is not set will not have the right to pre-sell. Thus, it is not clear why Tara is offered before the final price is determined?
The Competition Council had previously set the official price of the Tara car for delivery in July of this year at 290 million 472 thousand 900 Tomans.
Some audiences of the "Fars Man" system registered a subject entitled "Critics of remittances to car delivery prices" and demanded more control over the final price of the offered cars.
end of Message/
.