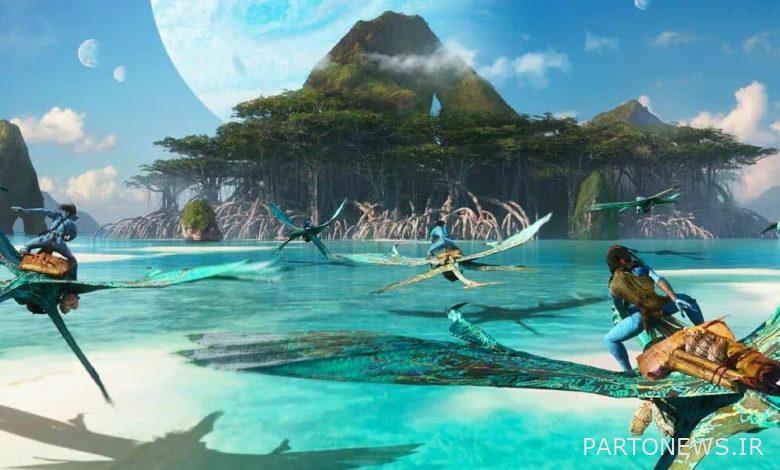 "Avatar: Waterway" by James Cameron conquered the box office during the New Year holiday; The sequel grossed $86.3 million over the four-day weekend, $444.4 million over New Year's Day in North America, and an estimated $1.4 billion worldwide.
Charso Press: At the end of the third week of release, Avatar: The Way of Water was only 8% less at the box office, but during the three days of New Year rituals, it achieved sales of 66.8 million dollars, which shows an increase of 4% compared to the previous week.
This sequel leads Black Panther: Wakanda Forever and the second season of Harry Potter and the Deathly Hallows; In just three weeks, Avatar: The Last Airbender is now poised to overtake Paramount's Top Gun: Maverick starring Tom Cruise with $1.488 billion to become the highest-grossing film of 2022.
Also, Puss in Boots: The Last Wish, a sequel to the Shrek universe, took in $22.5 million over the New Year's holiday, up 17 percent from last week. This family animation has sold 66.9 million dollars so far.
Black Panther: Wakanda has always occupied the third place after Puss in Boots; The film sold 6.5 million dollars and brought its total domestic sales to 439 million dollars. The film has grossed $820 million worldwide. The original film, Black Panther, grossed $1.3 billion in 2018.
I want to dance with someone and Babylon were placed in the fourth and fifth positions at the box office. The first earned $4.8 million between Friday and Monday, bringing its North American total to $15.4 million.
Babylon, directed by Damien Chazelle, grossed $3.3 million over the New Year's weekend, bringing its total to $10.7 million. This amount of sales is while the cost of making it with Margot Robbie and Brad Pitt as movie stars was 80 million dollars.
The Avatar sequel is expected to remain the top seller in January. James Cameron estimated that the sequel, which was made on a budget of $350 million, which does not include at least $100 million in marketing costs, will sell about $2 billion. Although analysts say the sales of Avatar: The Last Airbender will likely be closer to $1.5 billion.