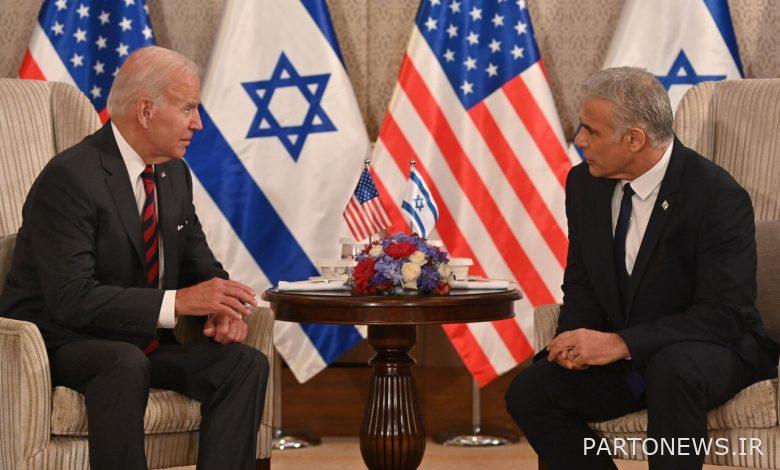 According to IRNA, Reuters news agency wrote in a report about the press conference between Israeli Prime Minister Yair Lapid and American President Joe Biden: America and Israel jointly pledged to prevent Iran from acquiring nuclear weapons.
According to the Reuters report, the leaders of the United States and Israel pledged on Thursday to prevent Iran from obtaining a nuclear weapon by all possible means, including the possible use of "national power".
Reuters wrote: The joint statement of Biden and Lapid, which will be signed today and at the end of the meeting between the two American and Israeli officials in Jerusalem, emphasizes the continuation of Washington's support to ensure Tel Aviv's military superiority over the countries in the region, with more defense assistance in the future.
According to IRNA, the United States and the Zionist regime accuse Iran of trying to obtain nuclear weapons, while the United States is the only user of nuclear weapons in the history of the world, and according to international observers, Israel has a huge arsenal of nuclear bombs.
On the other hand, Iran's peaceful nuclear activities are under the supervision of the International Atomic Energy Agency, and numerous reports of this international organization confirm the peaceful nature of the Islamic Republic's nuclear program.
US President Joe Biden arrived at Tel Aviv's Ben Gurion Airport on Wednesday, July 13 (July 22) to meet with Israeli officials.
An unnamed American official said that Biden's visit to Saudi Arabia is to create a strong regional structure and deepen Israel's relations with regional partners.
During his Middle East trip, Biden also travels to Saudi Arabia while meeting with the leaders of the Zionist regime.
A few days ago, the White House announced in a statement that Joe Biden will visit the Middle East on July 13-16 (July 22-25), specifically Israel, the West Bank, and Saudi Arabia. did