Balls and nets
Sport
The strange reaction of the World Federation to Iran's basketball/ why Armaghani's students are in the twelfth place of the old continent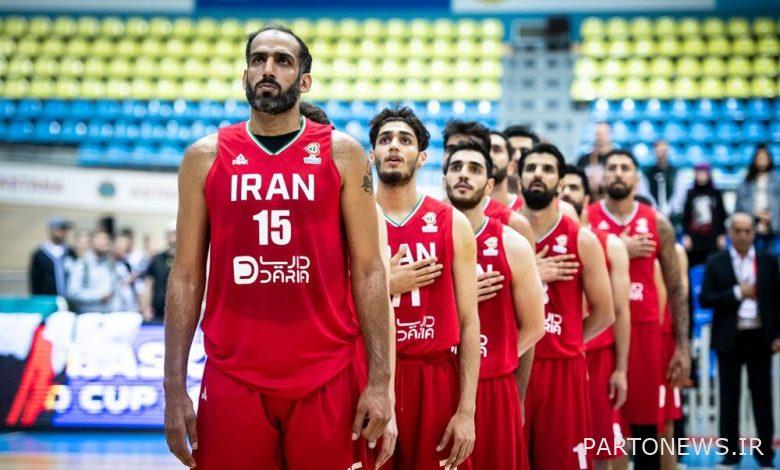 According to IRNA, the Asia Cup competition started last Tuesday, hosted by the city of Jakarta, Indonesia, in a situation where all eyes are on this competition. On the one hand, the host Indonesia is looking to be among the top eight teams and participate in the world competition, and on the other hand, the contending teams are looking to prove their merits and win the title in this event.
In this situation, the World Federation published a report in which it examined the top teams and Asian powers. In this report, the Australian basketball team is at the top, and the Lebanese and New Zealand teams are at the second and third positions.
In this report, the South Korean basketball team is in the fourth place, and China and Jordan are in the next ranks. In the seventh place, Japan is one of Iran's teammates in the Asia Cup, and the Philippines is in the next place. Bahrain, Kazakhstan and Saudi Arabia are also seen higher than Iran, and the national basketball team of our country is surprisingly included in the twelfth rank, which is worthy of consideration.
After the Iranian skyscrapers, 4 other teams; Chinese Taipei, host Indonesia, India and Syria can be seen, of course, in the same report, the reason for this ranking is also announced, according to which, the loss of the Iranian national basketball team against Kazakhstan in the World Cup window is one of the reasons for Iran not being in the top ranks of this table.
With these conditions and the double pressure that is on the Iranian national basketball team, the presence of effective players such as Hamed Haddadi, Arslan Kazemi, Mohammad Jamshidi, Behnam Lakhari and other players and their successful performance can undoubtedly be a nullification of the article published by the expert. They have seen Iranian basketball in this position.
It should be noted that in the Asian Cup competitions, Australia, Saudi Arabia, Jordan, and Indonesia are in the first group, Chinese Taipei, China, Korea, and Bahrain are in the second group, Iran, Japan, Kazakhstan, and Syria are in the third group, and India, Lebanon, Philippines, and New Zealand are in the fourth group. are present