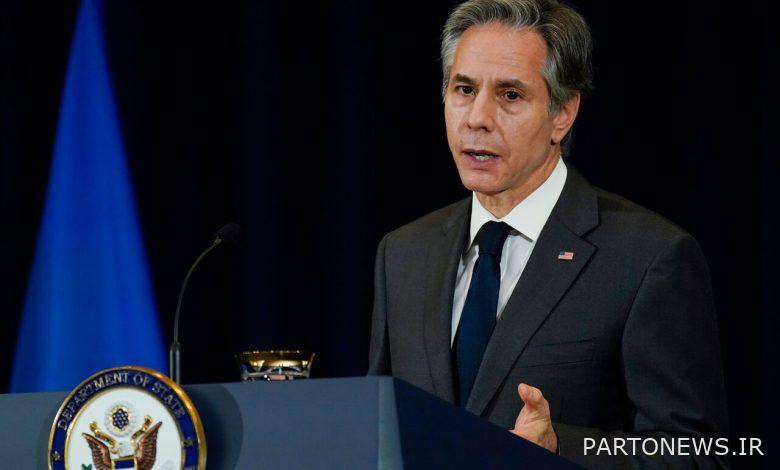 Blinken, who is in Europe, told a news conference on Friday with EU foreign policy chief Joseph Borrell: "We are with the European Union in a Putin-chosen war that is unjustified and has dire consequences for the people." we are faced.
"We will do our best to end this war," he said. This is an invasion, a challenge and a threat to the whole world, because in addition to endangering the lives of Ukrainians, it challenges the basic principles established after the two world wars.
He continued: "If we allow these principles to be challenged without any consequences, a series of troubles will be created not only for us but for the whole world."
The Secretary of State also said that these principles guarantee peace and security for all, and that Putin has accepted them. Principles that say one country can not easily and by force change the borders of another independent country.
According to CNN, the Biden administration's secretary of state added that the first goal of the US president after taking office was to revive and energize the US alliances, and in the meantime, the European Union was a priority.
He continued: "Now, in times of crisis, our investment in relations with the European Union is showing its importance.
Blinken said the EU's actions over the past two weeks were commendable. Its speed in imposing sanctions on Russia, as well as its declaration of EU support for Ukraine, was historic.
According to IRNA, Russian President Vladimir Putin on Monday (February 21st) criticized the West for not paying attention to Moscow's security concerns and announced that his country recognizes the independence of the Donetsk and Luhansk republics and signs cooperation and friendship agreements with the heads of the Kremlin. These republics signed.
In a speech on Russian national television on the morning of Thursday (February 24th), Putin announced military action in Donbas and called on Ukrainian forces to lay down their weapons and go home.
As the fire of war continues, the flood of global reactions to the event continues, and diplomatic pressure and international threats and sanctions against Russia are increasing.