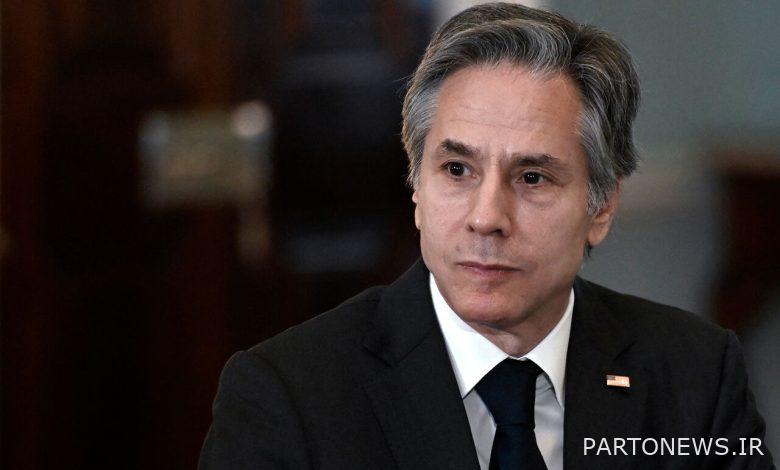 "We are still trying to look at a reciprocal return to adherence to the UN Security Council," Secretary of State Anthony Blinken said Thursday, local time. We have seen conditions with and without an agreement. It is in America's best interest to have an agreement.
"The question is what is the most effective way for us to address Iran's nuclear program, as well as its destabilizing actions," he said, continuing US claims against regional influence and developments in Iran's nuclear program. If we reach an agreement, it will not limit our ability to deal with other dangerous Iranian actions. If there is no agreement, we, together with our allies and partners, will take all necessary measures to address these challenges.
"We are working closely with our allies and partners in the region to counter Iran's destabilizing actions in the region, including missile strikes and support for terrorist groups," Blinken said, while the United States itself is a supporter of terrorist groups.
"For example, we have provided the necessary defense capabilities to the countries of the region to defend themselves against missile attacks," he said. We seek to counter the movement of weapons in the region and to boycott the various institutions that play a role in this regard.
"We are doing this in cooperation with our allies and partners, including Israel and the Arab world," he said. We also take the necessary measures to protect our forces.
Blinken added that Russia had taken steps that complicated the progress of nuclear talks with Iran, but that other parties opposed them.
"Russia is not currently an obstacle to achieving a common commitment with Iran," he said.
Regarding Russia's role in purchasing additional Iranian uranium, he said: "We have to see if they will accept this role. There is no sign that they refuse to do so."
Earlier in the day, Blinken acknowledged in the Senate Foreign Relations Committee that his country's policy of withdrawing from the IAEA Board was wrong, saying: "We continue to believe that a return to adherence to the IAEA Board is the best way to address the challenge of Iran's nuclear program."
Reiterating claims about the progress of Iran's peaceful nuclear program, despite not being approved by the International Atomic Energy Agency, he said: "We still believe that returning to adherence to the agreement is the best way to address the challenge of Iran's nuclear program and ensure non-achievement." The country is short of nuclear weapons in a short time.
The eighth round of talks on lifting the sanctions, which began on December 26 last year, entered a breathtaking phase on March 11, 2014, at the suggestion of the EU foreign policy chief, and the negotiators returned to their capitals for political consultations.
Most of the countries participating in the talks want the talks to conclude faster, but reaching a final agreement awaits US political decisions on a few remaining key issues.
The Islamic Republic of Iran says that if the American side acts realistically, it is possible to reach an agreement in Vienna. The agreement in Iran is a document that the sanctions will be lifted as much as possible and the region will also benefit from its implementation.