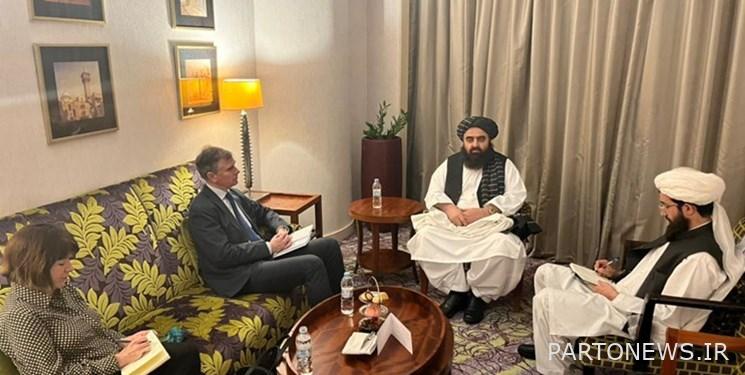 On the sidelines of his visit to Qatar, Amir Khan Mottaqi, the foreign minister of the Taliban interim government, met with Hugo Charter, the British ambassador to Afghanistan, to discuss issues related to the two countries.
The Taliban Foreign Ministry stated that the British representative during the meeting assured that he would not support any armed groups inside Afghanistan against the Taliban.
Charter told Mottaki that the country was also working with the World Bank on a joint project to provide more support to farmers inside Afghanistan.
The unannounced meeting came as unconfirmed reports of British support for "Marshal Dostum" to advance the ISIL project on Afghan soil were released recently.
Meanwhile, a Taliban delegation has traveled to Qatar to discuss the management of five international airports in Afghanistan (Kabul, Balkh, Herat, Kandahar and Khost).
End of message / ر
Suggest this for the front page