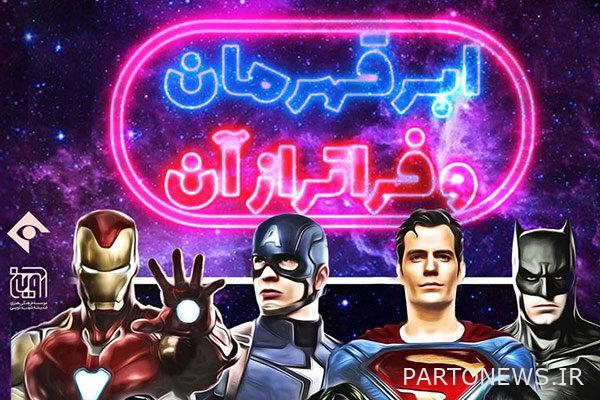 The documentary "Superhero and Beyond", produced and directed by Mohammad Hassan Yadegari, is based on documents and research on the relationship between comic book superheroes and the socio-political history of the United States and the world. Refers.
This documentary examines the stories of superheroes in the last 80 years and examines the influential relationships between American and international community.
"Superhero and Beyond" will be broadcast on Tuesday, September 14, at 7:50 PM for 60 minutes on the First Channel of the Islamic Republic of Iran Television.
The documentary "Superhero and Beyond" deals with the formation and rules of the culture of American superheroes in comic books. These superheroes have emerged in modern times in societies where identity has been a social, cultural and political issue. This feature encompasses most of today's societies in which the entertainment and creative industries have grown significantly in recent decades.
In the twentieth century, superheroes have displayed a variety of American lifestyles to suit the needs of the time, and the adaptation of the lives of Hollywood superheroes such as Superman and Batman and Spider-Man to the bio-Americans can be seen through various signs.
.