International
Iran
Burrell: There is no evidence of sending missiles from Iran to Russia – Mehr news agency Iran and world's news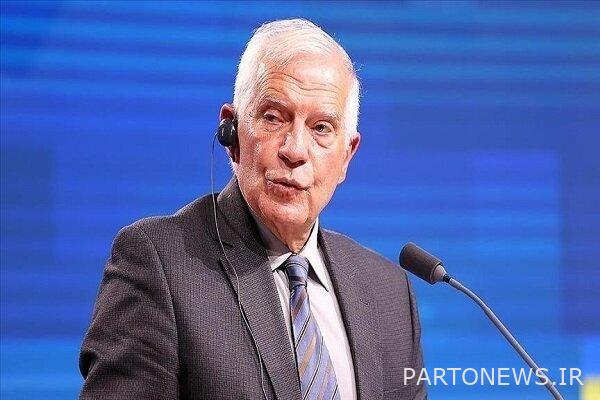 According to Mehr news agency, quoted by France 24, Josep Borrell, the European Union's foreign policy official, on the eve of the meeting of foreign ministers of the European Union in Brussels, while continuing hostile positions against Iran regarding the increase of sanctions, said that there is no evidence that Tehran has sent missiles to Russia. , Does not exist.
Burrell also pointed to the suspension of negotiations to lift the sanctions and revive the JCPOA and claimed: The suspension (negotiations) is not a good path, but the work continues.
In continuation of the interventionist and hostile positions of the European Union against Iran, he announced the decision of the European Union to add about 30 senior officials and government institutions of Iran to the sanctions list of the European Union.
Referring to the increase in European Union sanctions, Tehran has repeatedly warned against adopting a "proportionate and decisive" response against this bloc.
During the meeting of foreign ministers of the European Union, the claim of delivering Iran's kamikaze drones to Russia is supposed to be discussed; The drones that EU officials claim were used by Moscow to attack Ukraine's infrastructure.
The European Union has already blocked the financial resources of drone manufacturers in Iran and banned them from entering the country and sanctioned three senior Iranian military officials.
Both Moscow and Tehran have repeatedly denied exchanging weapons amid Russia's military operations in Ukraine. Iran's Foreign Minister Hossein Amirabdollahian emphasized that Tehran provided "a small number of drones" to Russia before the start of the war in Ukraine, and at the same time strongly denied the claims that Tehran had sent missiles to Moscow.