Mahmoud Ali Bakhshi On Sunday, in an interview with the social reporter of Iran Economist, he added: All students who are studying can benefit from the privileges provided in this insurance by registering in the student insurance scheme. in other words, From the time of signing the contract for the insurance of university education, it will be included in the insurance record.
Terms of use of student insurance for non-attendance center students
Ali Bakhshi said about the students of non-attendance universities: students of non-attendance centers and universities can also use the social security student insurance; However, it was not possible to pay the insurance premium for the students' previous academic years, and in fact, all students working in education can use this plan.
In response to this question, the head of the self-employed insurance and voluntary insurance department of the Social Security Organization "Can students of universities abroad use student insurance" He also said: Registration for the student insurance of this organization is possible by presenting the student card of domestic universities and it does not include students from abroad.
Alibakhshi explained: Abroad students can insure themselves through social security branches or overseas brokers in accordance with the insurance regulations for Iranians abroad.
He reminded about the necessity of registering in this plan: by registering in the student insurance plan, students are covered by the social security organization as the main insured, and the insurance payment records will be added to the applicant's work records in the future. Retirement is also calculated.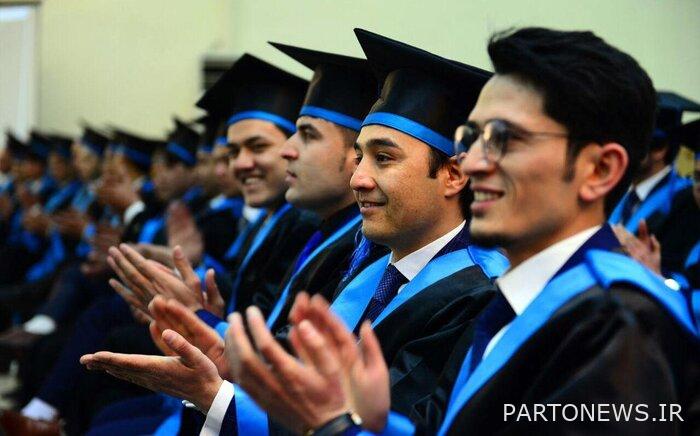 He added: the population dependent on parents (deceased parents) will not lose the possibility of using social security medical services as dependent insured of the deceased father during the student period by registering in this plan; This possibility is still available for this community and there will be no need to pay double treatment per capita fee and pension payment will be maintained if other conditions are met.
According to Iran Economist, social security student insurance under the "Iranian Family Comprehensive Insurance" plan with Three rates of 12, 14 and 18 percent is provided and students can be covered by social security insurance by paying 518, 604 and 777 thousand tomans respectively.
The insurance premium payment rate is 14% (12% of the insured share + 2% of the government's contribution), including pension obligations and death after this period (retirement). The insurance premium payment rate of 16%, which actually includes 14% of the insured share plus 2% of government assistance, will include retirement, death, pre- and post-retirement obligations. The most complete premium payment rate (20 percent) which includes 18 percent of the insured's share along with 2 percent of government assistance, covers obligations related to retirement, death and disability.
The age requirement for using this plan is 18 to 50 (full year). Students over 50 years old must have previous insurance payment history equivalent to the excess age; If the student (applicant) has 10 years of previous experience, he will be exempted from the age requirement.