car
Economical
Car lottery bookers paid more? / What was the matter?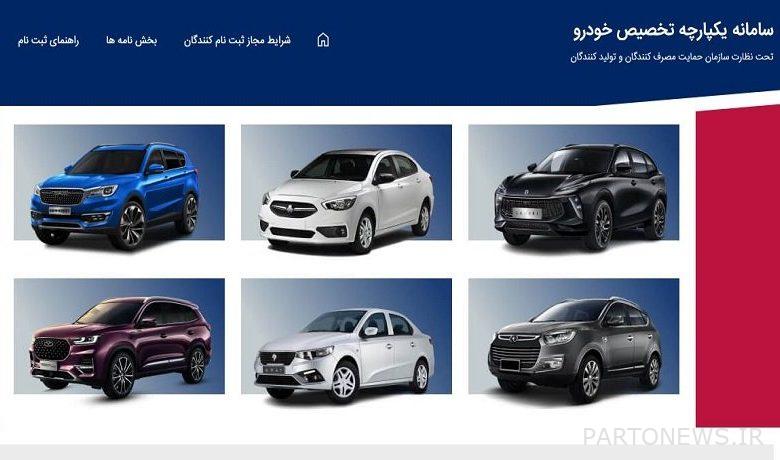 According to Tejarat News, in the first lottery period Integrated car allocation system, The results of some people changed from the winner to the reservation. The Ministry of Silence also obliged the automakers to give it to everyone Selected reservation Also car Give.
According to the announcement issued by the Integrated Vehicle Allocation System affiliated with the Consumers and Producers Protection Organization, on June 16th, due to the expiration of the main selected deposit opportunity, all Selected Reserve From 28 June 1401, they could go to the car manufacturers' sales sites to complete the registration process and deposit money.
According to this announcement, the deadline for registration of the selected reserve for this period of the car lottery is July 26, 1401..
What are the problems in paying??
But Selected reservation They also encountered problems and ambiguities in the process of completing the purchase.
Some audiences had problems completing the fundraiser.
-" Hello. The deposit amount was 74 million. But they have taken 83 million and 500 thousand tomans for reservations. Why?"
– "I was one of the selected bookers and a text message came to deposit money. The interesting thing is that I am in Tehran and no agency in Tehran has the capacity. If I hit another city, the site crashes. "The model of the car they deliver is model 1400, not 1401."
what is the reason?
What is the cause of these problems in the stage of completing the car? What should people do?
Iran Khodro, in the face of trade news follow-up, announced: In the latest sale, it has been mentioned that 1400 models will be in the lottery process with the customer's knowledge.
The company also said in connection with the increase in the payment amount of the completion stage: the amount that was added about 9 million tomans is insurance and taxes that car manufacturers receive from the customer when the car is delivered. Of course, this amount of tax is transferred to the tax authority.
In fact, this issue is only specific Selected reservation Has not been.
However, Iran Khodro pointed out about the lack of capacity in Tehran's dealerships that there was no such problem in the procurement process and it is possible that this is a case in point.
But Saipa Automotive Company did not respond to trade news follow-ups until this article was published.
Read the latest car news on the Tejarat News car news page.