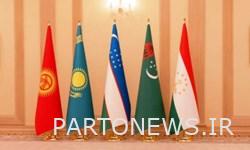 According to a Fars News Agency regional correspondent, the start of the Uzbek presidential candidates 'campaign, the presence of Kyrgyz military forces in the "West-2021" exercise in Russia and the expansion of the UAE oil companies' influence in Turkmenistan; Only part of the important ‌Most Central Asian news in the last 24 hours.
Kyrgyz military participates in Russia's "West-2021" exercise
Joint Strategic Exercise West-2021 at the "Molino" training ground in the region «نیژنی Novgorod »The Russian Federation is over.
«آرخان Inanda »renounced its Turkish citizenship
A Kyrgyz citizen and head of the International Training Institute "Stability" in Kyrgyzstan issued a statement renouncing Turkish citizenship.
Expanding the influence of UAE oil companies in Turkmenistan
Oil Company «Dragon OilThe UAE intends to increase its activities and production in Turkmenistan.
US 115,000 doses of vaccine «PfizerDelivered to Tajikistan
US Embassy in Tajikistan delivered 114.6 thousand doses of vaccine coronavirus Informed this country.
Cultural and entertainment events were allowed in Uzbekistan
In Uzbekistan, cultural, recreational and public events were allowed, both outdoors and indoors.
Uzbek presidential candidates start campaigning
According to the decision of the Central Election Commission, the election campaign of the Uzbek presidential candidates has started.
Uncertainty of Tajik students in Kyrgyzstan
More than 100 Tajik students studying at Kyrgyz universities are not allowed to enter the country.
Russian Duma elections to be held in Kyrgyzstan
In Kyrgyzstan, 3,109 Russian citizens participated in the Russian State Duma elections.
end of Message/
.