cultural and artistic
radio and TV
Ninety percent of the "breath" guests were from the city / Our first question was the vaccine – Mehr News Agency | Iran and world's news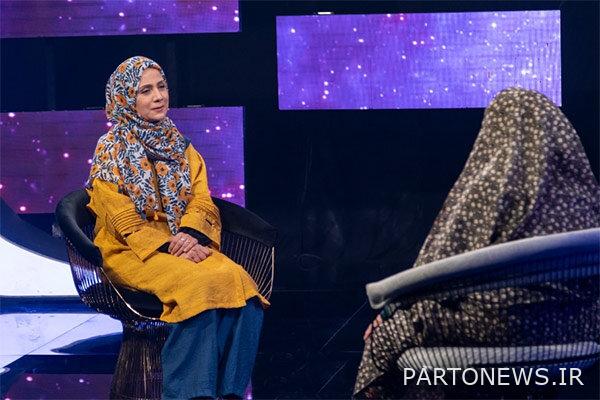 Meqdad Momennejad, the producer of "Nafs" program, who airs tonight on Nasim TV with Flora Sam, explained about this program in an interview with Mehr: "Flora Sam is a director and a writer and she knows stories and because she is a mother, she has experience and a mother." She feels comfortable sitting in front of him.
He talked about choosing this director for Performance "Flora Sam was a judge on the" Simulation "program, and this is the first time we considered her," she said. She had several characteristics, including being a mother and even caring for her grandchildren.
Referring to the characteristics of "soul" and the documentaries in which it is made according to each guest, he said: "All subjects are seen as documentaries of their lives. We have three production teams and these teams enter the homes of these people and even cook them." The documented form is seen.
Momennejad added: "These teams have gone to different cities and started their work after the holy month of Ramadan to produce these documentaries." Their efforts It was also thought that these films were in the form clip Not completely Documentary Be and the audience sees the life of the subject in their form.
The producer of "Nafs" stated: This program was considered in 60 episodes, which will be aired until the end of month zero. In addition to that, 9 other episodes will be added, in which seven special episodes of the Fatimid decade, a special episode of the birth of Hazrat Zahra (PBUH) and a special episode of the birth of Hazrat Zainab (PBUH) will be aired. On the other hand Breath It is produced in such a way that it has the capacity to repeat and replay.
In the end, referring to the hard work and the presence of guests from different cities of the country, he said: Ninety percent of our guests were from different cities and this made it difficult. These guests had concerns about Corona, but they were all vaccinated, and our first question to the guest was to ask if they had been vaccinated, and then they were invited to the program. Thank God nothing happened to anyone.
.