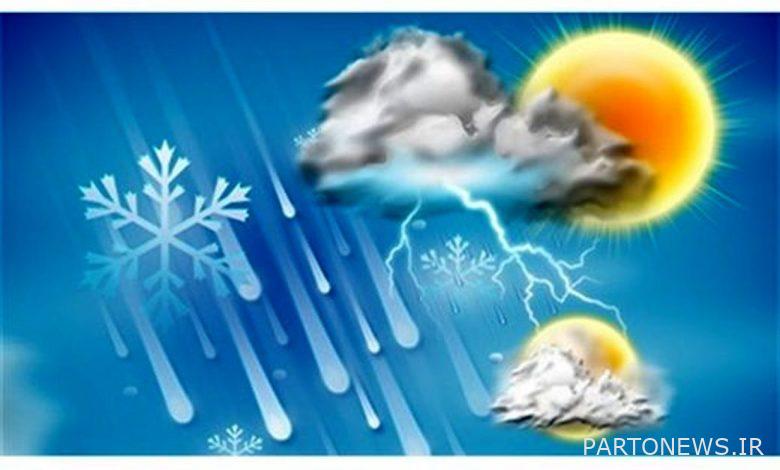 According to Moj News Agency, Sadegh Ziaeian, while pointing out that during the next five days, a clear and stable sky will prevail in most parts of the country, said: From today to Thursday (September 12 to 15) in some parts of Gilan, Mazandaran and Golestan provinces. Scattered clouds and rainfall will occur.
He added: Friday (September 17) in Gilan, Mazandaran and north and east of Ardabil Rainfall Temporary thunderstorms, strong winds and strong winds are predicted in the heights of these areas.
According to the Director General ینی Forecast and early warning Meteorological Organization The wind speed in the eastern part of the country, especially in the Zabul region, will increase in some hours from today to Thursday (September 12 to 15), which will lead to dust rising and reduced air quality in these areas.
Ziaeian continued: "From today until tomorrow afternoon (September 12 to 23) the east of the Oman Sea and the north and the center of the Persian Gulf will be rough."
The director general of the Meteorological Organization سریع Forecast and rapid warning about the weather in Tehran over the next two days stated: Tehran sky tomorrow (September 14) clear and sometimes with wind with minimum temperature of 25 and maximum temperature of 35 degrees Celsius and clear on Wednesday (September 15). And sometimes with wind blowing with a minimum temperature of 25 and a maximum temperature of 35 degrees Celsius is forecast.
In the end, Ziaeian said: Today and tomorrow (September 13 and 14), Ahvaz with the highest temperature of 43 degrees Celsius is the hottest and Ardabil with the maximum temperature of 23 and 24 degrees Celsius are the coldest provincial centers of the country.
.