bourse
Economical
Collective decline of markets in the past week / Which market decreased the least?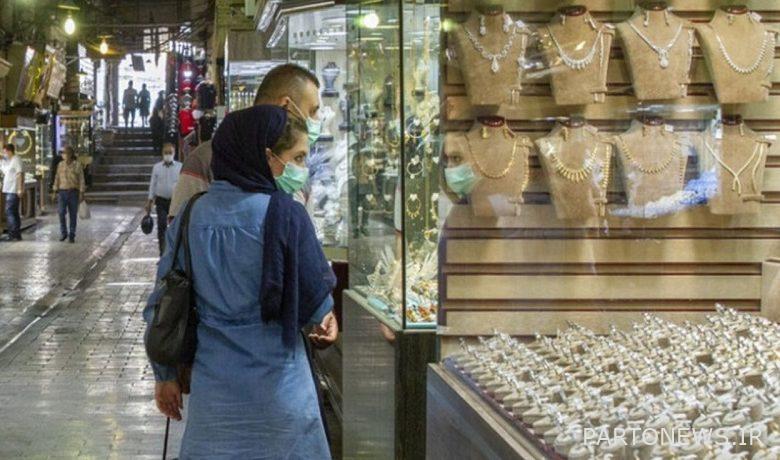 According to Trade News, the markets fell in the past week and had the same decline between the gold, currency and stock markets, and the foreign exchange market and Dollar Had the lowest decline compared to other markets.
Gold
This week, with a price reduction of 32,000 Tomans per gram, gold recorded a drop of 2.7 percent.
According to the data of the Gold, Coin and Currency Information Network, the price of 18-carat gold was 1,183,000 Tomans before the beginning of this week, and at the end of the working day on Thursday, they bought and sold each gram of gold at the price of 1,151,000 Tomans. .
Coin
The Emami coin also fell in price with gold, falling 2.5 percent.
The price of Emami coin was 12 million and 827 thousand Tomans on Saturday morning and before the start of the market, but by the end of the week, it experienced a drop of 306 thousand Tomans. According to the latest transactions on Thursday, the price of each coin of the new design is 11 million and 887 thousand tomans.
Exchange
The total stock index, which was at the level of 1,526,000 units at the end of last week, fell by 38,000 units this week.
According to the statistics of the Stock Exchange and Securities Organization, the total stock index fell by 2.5% this week and ended its work in the fourth week by standing at the level of 1.488 thousand units.
Dollar
The foreign exchange market index also fell this week, but less than the other three markets.
National Exchange Latest Price Dollar Announced 27 thousand and 827 Tomans in the third week of September. This week, with a decrease of 377 Tomans, equivalent to a 1.3 percent decrease in value.
The last dollar rate at the end of working hours on Thursday was 27,450 tomans.
Click on the "Prices" link to find out the prices of gold, coin, dollar and بازار markets.