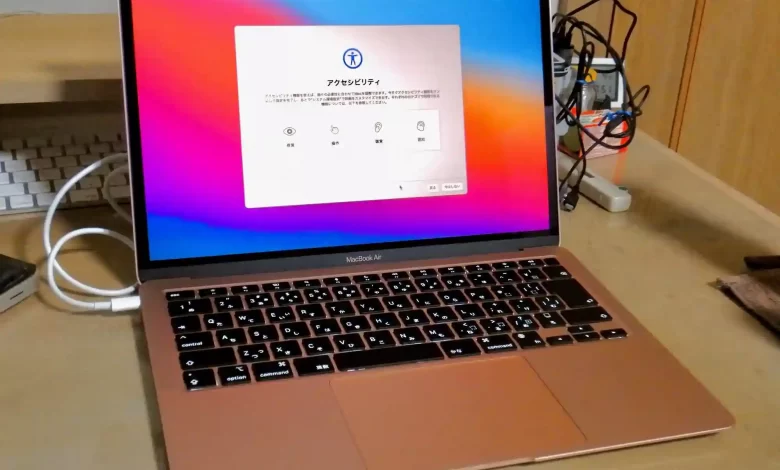 Study time:
3
Minutes
Apple now has to file a lawsuit over numerous reports from users that the M1 series MacBooks suddenly cracked. The world's largest company is now accused of fraudulent marketing of MacBooks, as well as customer support abuse and breaches of consumer law.
Complain to Apple over cracking M1 MacBook display
A new lawsuit against Apple was filed by Judge Bursor and Fisher in California on Tuesday. The court investigation into the malicious reports began last week by Washington-based Migliaccio & Rathod LLP, which also investigated Surface Pro 4 screen flicker three years ago. But another group of lawyers appears to have handled the case earlier.
Review the M1 MacBooks
Although the M1 series MacBooks have been praised by many critics and users, these devices do not seem to be as great as we thought. Some users have recently posted reports of a sudden crack in the screen, and no explanation is currently available. A Reddit user said in a new post that the screen broke just a week after he bought his MacBook M1. There have been other reports of black or colored lines appearing horizontally on the monitor for no apparent reason.
Apple has been accused of cheating and violating consumer laws
"The M1 series MacBooks are defective because their screens are extremely vulnerable and fragile," Apple said in a statement. "The screens of these laptops will crack, or blue, magenta, and purple lines and squares will appear in their image, or they will stop working altogether."
The statement went on to say that the phrase "quality, durability and reliability" used to advertise M1 MacBooks is untrue. It is also claimed that these problems and shortcomings should definitely have appeared in Apple's tests, and it is possible that the company has hidden the problems of these laptops from customers.
Apple has received a different amount from users
Following this lawsuit, Apple has been accused of violating consumer laws by refusing to repair M1 MacBook displays. The customer was paid $ 480 to replace and repair the display, while another customer was paid $ 615 for similar services, both of which were officially guaranteed by Apple. In many cases, Apple says that the problem was caused by the customer himself, and they consider the broken screen as an accident and prevent it from being repaired.
What happens to Iranian users?
The lawsuit seeks to reimburse Apple for the cost of repairing the M1 MacBooks to the plaintiffs, to call other users who have the problem, and to repair their devices for free. The company has also been asked to end its false marketing and to correct or replace its illegal, unfair and false actions. The exact amount of damages or fines that the company must pay will be determined by the jury during the trial. What do you think about this? Are you one of those MacBook users? Did you know that Apple products in Iran do not have any official services and warranties, and if you have this problem, you have to pay for the repair yourself? Share your thoughts on this with us.