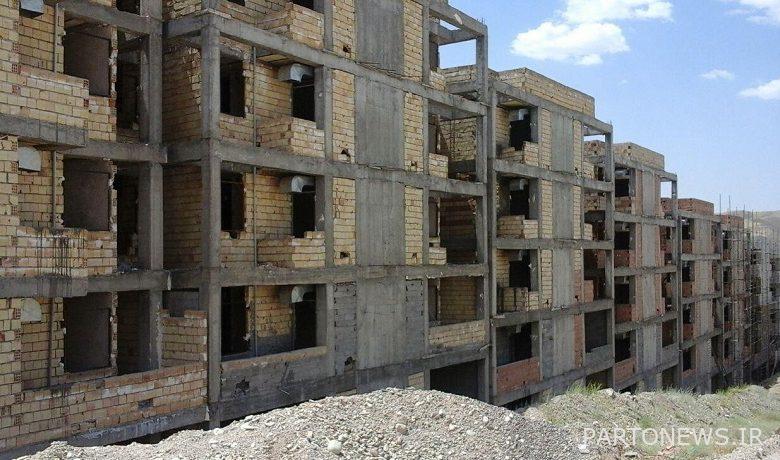 According to Tejarat News, completing Mehr housing in some provinces is one of the important things that the government is trying to do by selling government surplus properties.
According to this report, the government and the parliament, in the form of Note 11 of next year's budget bill, are seeking to spend the income from the sale of surplus properties of government agencies on non-expenditure incomes, one of the most important of which will be the completion of the remaining Mehr housing units; The parliament has suggested that this kind of income in the provinces be spent on the projects of the provinces themselves, which apparently the government also agrees with this proposal.
Accordingly, the 13th government has considered solutions in the budget bill 1402 to complete the half-finished, advanced and prioritized projects. According to the statistics of August this year, there are about 65,000 semi-finished Mehr housing units in the country, which have experienced fluctuations in the price of construction inputs in recent years and currently do not have a specific budget. Also, some statistics indicate that there are 70,000 half-finished projects in the country.
According to paragraph (e) of part one of note 11 of the budget bill of 1402, government agencies can make their surplus properties productive, sell them and spend their resources on non-cost missions.
In this context, the Program, Budget and Calculations Commission of the Islamic Council has approved that the resources obtained from the sale of the property of the institutions in the same province will be spent. Mohsen Zanganeh, Deputy Chairman of the Parliament's Program and Budget Commission, said in this regard: One of the most important approvals of the commission was based on the fact that the resources obtained from the sale of the surplus properties of the executive bodies should be spent on non-budgetary missions in the province itself, and the government representative also agreed with this issue. Was.
Among the non-budgetary missions of the institutions are half-completed projects that are under the responsibility of the government, but their funds have been exhausted. Note 11 is the capacity to complete these projects, housing units and service per capita are among the most important of them. In fact, Note 11 allows the organizations to spend from the point of sale of resources for essential and priority projects whose credits have already been spent but have not been sufficient to complete the project.
Source: ISNA