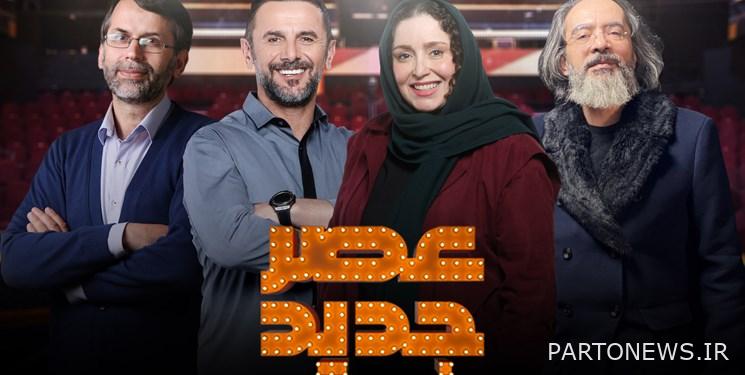 According to Fars News Agency, from next week, the program "New Age" will be broadcast after a short break. The first part of the thirteenth episode of the preliminary stage of "New Age" will be broadcast at 10 pm (Saturday, May 4), and the second part of the continuation of the same episode (Sunday, May 4) will be aired.
In the thirteenth episode, six performances of martial arts, stand-up, singing, science, etc. will be broadcast.
The broadcast of the third season of "New Age" began during the Nowruz holiday and will continue until July 18th.
The third season of the "New Age" talent contest, performed by Ehsan Alikhani and judged by Amin Hayaei, Jaleh Sameti, Karen Homayounfar and Majid Esmaili, airs every Saturday and Sunday at 10 pm.
End of message /
Suggest this for the front page