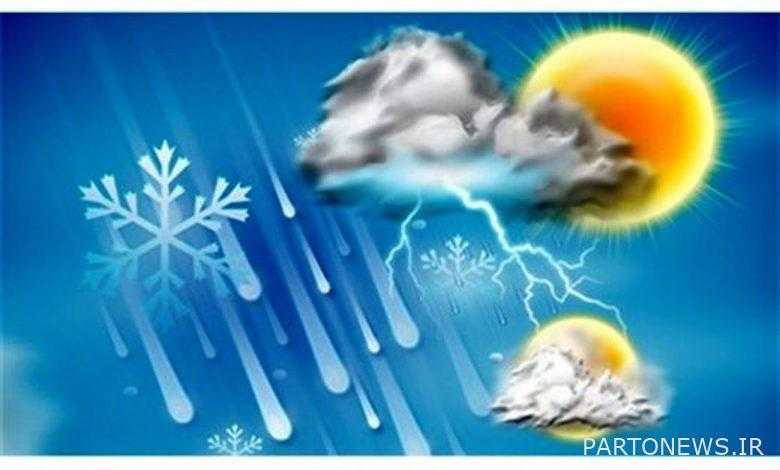 According to Moj News Agency, Sadegh Ziaeian stated: According to the analysis of the latest meteorological forecast maps, rain, thunderstorms, strong winds in the provinces of Sistan and Baluchestan, East Hormozgan, Kerman, South Khorasan and Yazd provinces today (Tuesday, December 5th). Scattered snowfall and scattered rain and snow are forecast in parts of the center, northwest, northeast and the heights of the Central Zagros.
He added: The maximum rainfall is expected today (January 4) for the southern half of Sistan and Baluchestan.
The head of the National Center for Crisis Prediction and Management of Weather Risks continued: ‌ Wednesday (January 6) As the currents become northerly, rain and a relative decrease in temperature are forecast for the Caspian coastal provinces.
He added: with the passage of mid-level waves of the atmosphere for the center, heights and slopes of Alborz and Central Zagros, northeast, east, rain and snow and temporary strong winds and scattered rain are expected in the northwest.
Ziaeian continued: On Thursday (January 7), rain will continue in the provinces of Kerman, Sistan and Baluchestan, South Khorasan and with less intensity in Khorasan Razavi, Yazd and East Hormozgan, and later this day the rain system will leave the southeast of the country.
He added: "On Friday (January 6), stable weather is forecast in most parts of the country." Rain is expected again on the shores of the Caspian Sea on Saturday (January 7).
Referring to the roughness of the Caspian Sea, Ziaeian said: "In the next three days, strong winds and dust storms are forecast in the southeast and east." The Persian Gulf, the Strait of Hormuz and the Sea of ​​Oman will be rough and turbulent for the next three days. The Caspian Sea is also forecast to be rough on Wednesday (January 6th).
The head of the National Center for Prediction and Crisis Management of Weather Risks stated about the weather in Tehran over the next two days: Tehran sky tomorrow (January 6) Cloudy with wind and sometimes scattered rain and in the afternoon gradually decrease the cloud with a minimum temperature of 3 and a maximum of 9 degrees Celsius And on Thursday (January 6), clear, sometimes with wind and early night, local dust with a minimum temperature of 2 and a maximum temperature of 7 degrees Celsius is forecast.
In the end, Ziaeian stated: During today and tomorrow (December 4 and 5), Bandar Abbas with a temperature of 23 and 22 degrees Celsius and Ardabil with a temperature of 1 and 3 degrees Celsius are the coldest provincial centers of the country.
.