Balls and nets
Sport
Criticism of the referee of the England-Germany match / Iran's opponent's penalty was wrong? + Movies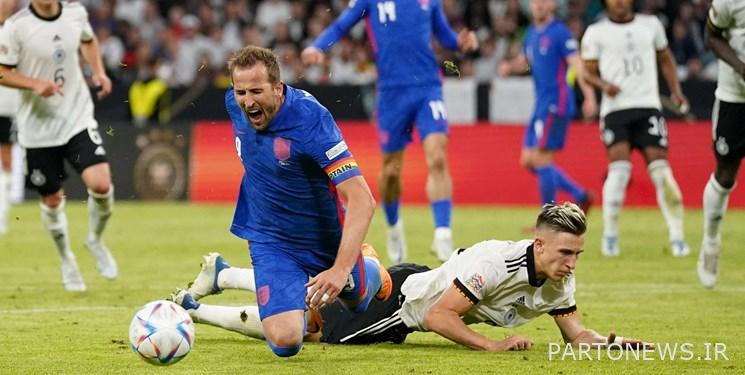 According to Fars News Agency, last night in the framework of the European Nations League, the English national team played against the German national team in Munich, and in the end, it was difficult to draw one to one.
In this match in which the Germans had the ball, Harry Kane was able to equalize from the penalty spot in the last minutes.
The English national team penalty, of course, was not to the liking of some football fans and they changed the word "england means England" to "pengland means the merger of England and penalty".
Sport Bible media reported in a report quoting the fans: it was both offside, it was not a mistake and again an unreal penalty was taken for the English.
Scottish Rogers fans pointed to Harry Kane offside on Twitter and wrote: How is it possible that Kane is not offside here !?
The referee of the competition was "Carlos del Cerro" from Spain. A famous referee who has whistled El Clکوsico many times. Regarding the offside, it is said that the German player changed the direction of the ball and for this reason, the pass is counted backwards. The main problem was the Schultherback error, which VAR and Dell Servo pondered for a few minutes. The referee finally claimed that the German defender hit Harry Kane in the leg, causing him to fall to the ground, and an error was taken for the same penalty.
Watch the following video:
End of message /
Suggest this for the front page