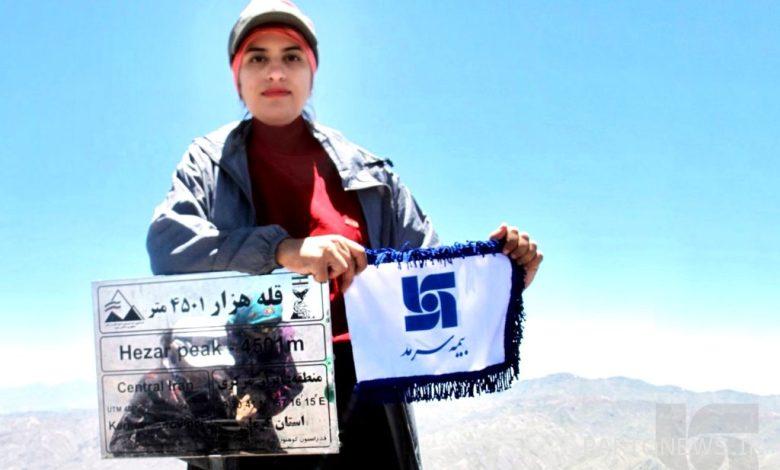 Samira Memari, a management expert from Hormozgan province, managed to climb the 4501-meter peak of Hezar Kerman and hoist the flag of Sarmad Insurance over the highest peak in the south of the country.
The architect, who has been following mountaineering since 1995, said about the details of climbing Hezar Kerman Peak: I moved to Hezar Peak from Bab Zangi village in the Rhine city of Kerman, and after 6 hours of walking, I was able to conquer Hezar Peak.
He added: Hezar Peak, with an altitude of 4501 meters above sea level, is the highest peak in Kerman province and the south of the country, and due to the existence of a thousand different types of plants on the slopes of this mountain, it is known as Hezar.
Hormozgan Bimeh Sarmad management employee said about his interest in mountaineering: "I became interested in mountaineering in 1995 by entering a nature tourism club, and my first ascent was Tashgar peak in Hormozgan province, which is 3267 meters above sea level and is the highest peak in this province." Is.
The architect, who had hoisted the Sarmad Insurance flag over the peak of Tashgar in his first ascent, said: "I always carry the Sarmad Insurance flag with me and I am determined to raise the Sarmad flag over the peaks of Iran in all my ascents."
"Apart from mountaineering, he is also coaching in cycling and taekwondo," he said. "I will pursue mountaineering professionally and I plan to climb Shirkuh Peak in Yazd province next month."