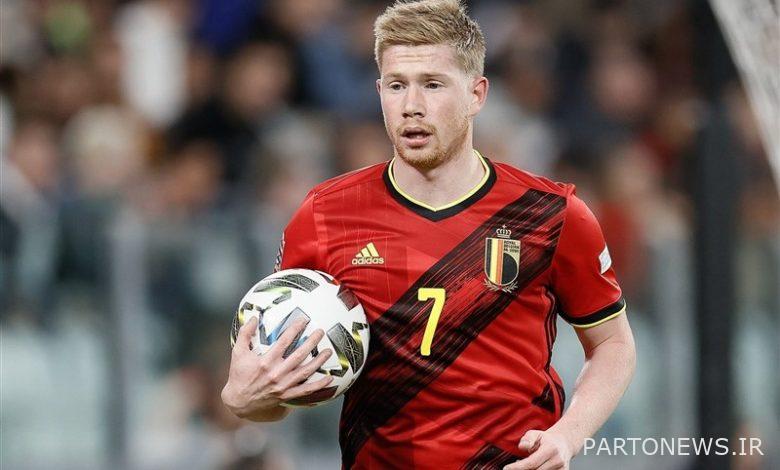 According to Tasnim news agency, Kevin De Bruyne has scored the most goals for his teammates among the top 5 European football leagues by recording 10 assists and together with Erling Holland, he has formed one of the most feared football couples in the world.
De Bruyne wore the shirt of the Red Devils of European football for the first time in August 2010, and along with Eden Hazard, Romelu Lukaku and Thibaut Courtois, he formed the most golden generation in the history of Belgian football. After a stint at Chelsea and a short loan spell at Werder Bremen, he joined Wolfsburg in the summer of 2014, winning the Bundesliga Player of the Year award in his first season.
The City women soon made a move to attract KDB (De Bruyne's nickname) and signed a contract with the Belgian star in a deal worth 76 million euros. De Bruyne won the Premier League Player of the Season award for two years and won the Premier League four times with Manchester United. De Bruyne reached the final with Belgium in the 2018 World Cup, where defeat against France kept Roberto Martinez's team out of the final.
Perhaps it is the misfortune of the best midfielder in the world that Belgium is in the group next to Germany and Spain and it is very likely that he will face one of these two teams. If Belgium is a strong team like the 2018 World Cup and is not captured by football events, De Bruyne will achieve the most important and only national honor of his playing career at the age of 31 and may be named as the best player of the cup.