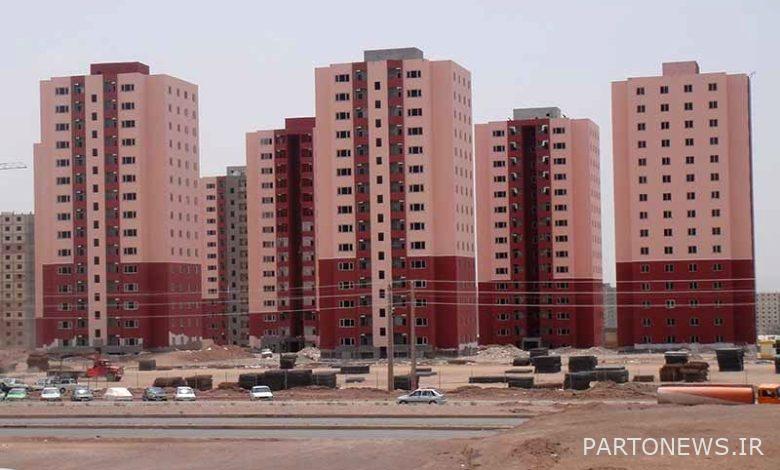 According to Tejarat News, the CEO of the New Cities Development Company said: 60,000 units Mehr House The semester will be completed by the end of the year. By order of the President to solve the problems of Mehr Housing, all Mehr Housing contracting contracts were reviewed and reactivated with compensation coefficients, adjustments and Mehr Housing workshops were reactivated after a period of suspension.
IRNA Reportedly, Alireza Jafari explained the reason for the closure of the workshops as follows: The most important issue we faced was the "significant increase in the cost of housing" which led to the suspension of the implementation of contracts of housing contractors. Hundreds of housing contracts in Mehr were suspended due to lack of economic justification for the contractor, and the contractors had virtually no incentive to complete the project.
Jafari added: "To resolve the issue of contractors 'contracts, we needed to hold several meetings in the provincial planning council to determine the issue of" modifying contractors' contracts. "
He emphasized: The approach of this thirteenth government is the issue of Mehr housing. As a result, in order to follow up and coordinate between the managers in the area of ​​the provincial planning council, which was mainly in "Parand" and "Pardis", we approved resolutions to determine the issue of the cost price of housing for the contractor.
The cost of price increases is not borne by the applicants
The CEO of the New Cities Development Company said: Contractors as the project executor should not lose money. Contracts for some projects Mehr House It was concluded in 1999 with a long delay. After removing the legal barriers based on the technical approach and general conditions of the contract, we reviewed these contracts and by applying compensatory coefficients, the contracts were adjusted so that the contractor has enough motivation to complete the units.
According to Jafari, although the amendment of contracting contracts has a burden and cost on the government, but according to the order of the Minister of Roads and Urban Development, the cost of price increase should not be borne by the applicant.
Based on this, we emphasize that the cost of completing the project is not to be borne by the applicant at all, and the applicant has provided the contract in accordance with the initial commitment and completed the installments, and the contract was adjusted from the resources of the parent company of the New Cities Development Company.