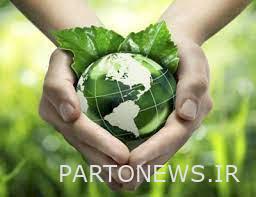 According to the Heritage Aria reporter, the first festival of the National Award for Environmental Conscience in Business from the People's Perspective, with the presence of senior officials and members of parliament on Tuesday, June 20, 1401 in the conference hall of the Iranian Chamber of Commerce and with the participation of Shayan Environment Association and Entrepreneurship and Cooperation Development Foundation Tehran and Iran Chamber of Commerce was held.
In this ceremony, Mohammad Jahanshahi, Deputy Director General of Internal Tourism Development of the Ministry of Culture, Tourism and Handicrafts, was honored for his valuable actions in preserving and supporting divine blessings, love for nature and its creator, self-sacrifice and discipline in business to improve environmental protection. .
The National Environmental Conscience Award in Business is, in the eyes of the people, the first and only official non-governmental award at the national level in the field of the environment, which is judged from the people's point of view on performance resulting from a clear conscience and green human ideas.
This award is given to employees, experts, managers of governmental and non-governmental, public and military sectors or owners of industrial, mining, service and agricultural units, as well as environmental activists and supporters, artists, journalists and even senior managers in the field of self-service business. They are selected without the use of government budget or government coercion and time and have a positive impact on the environment of the city or province or at the national level.