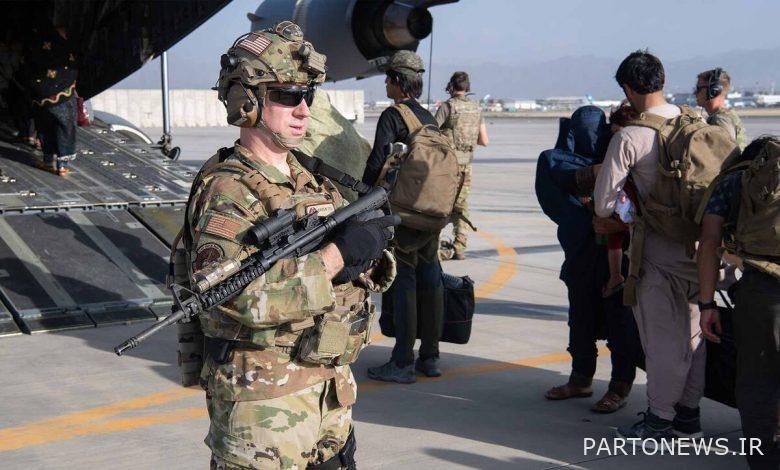 According to IRNA, Sardar "Rasoul Sanaeirad" said on Thursday at the Malik Ashtar Festival of the Lorestan Corps: "$ 2,260 billion in expenses and 2,500 killed are the result of the US presence in Afghanistan, and yet they are forced to leave this country and Afghanistan Occupied with the war over a period of several months, it was evacuated in 11 days.
He added: "The speed with which the United States evacuated Afghanistan showed that they could not manage after the withdrawal, one of the reasons being the internal problems of the United States." Say they had to leave.
Sardar Sanaei Rad continued: "What is certain is that today this event can be reflected beyond the regional level, and at the regional level itself, its initial reflection can be that those who were previously happy to ally with the United States today see a vague future." have.
"Now in our nuclear case, the Americans can not claim all the options on the table, because if they could really fight, they would have stayed in Afghanistan, and we are witnessing the continuation of this process in Iraq and Syria, and what has happened," said the political deputy. Introduction to other events that will take place in the future and reveal a fact to us today, and that is the decline of American power.
In another part of his speech, he said: "Mr. Ra'isi's government was created with the vigilance and insight of our people, because the maximum pressure was to discourage the people and affect participation, and the people regretted continuing to support the discourse of the Islamic Revolution in the elections." It was not very successful, but the people came to the polls, voted, and continued to accompany and support the discourse of the Islamic Revolution.
He added: "Mr. Reisi has formed a cabinet and understands why the people voted for him. The people are tired of dishonesty and corruption and expect to solve problems with the double work of the officials, the commitment and responsibility of the officials." He came to the square to respond to the demands of the people.
The political deputy of the ideological-political office of the Supreme Command of the Armed Forces said: "Developments in the region have created conditions for the country that if negotiations take place, it has more appropriate bargaining power, can better pursue the policy of moving east or using existing capacities in the east."
.