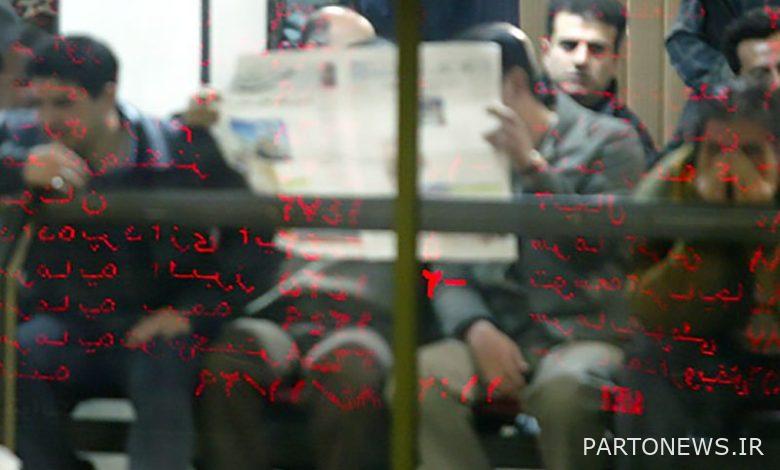 According to Tejarat News, Exchange Tehran Today ended its work in the early days of summer when the overall index fell sharply and the stock market boards turned red.
The total index of Tehran Stock Exchange faced a drop of 13,000 units today and the stock market ended trading with red boards. The drop of 13 thousand and 59 units of the total index caused this index to be in the range of one million and 520 thousand units. The homogeneous index, unlike the overall index, experienced a growth of 0.09 percent and remained in the channel of 422 thousand units.
The value of stock exchange and OTC trading is also one of the most important indicators these days Stock market For activists, it is considered to have reached 4,045 billion tomans.
What is the reason for the redness of stock market signs?
Tehran stock market trading took place today in the context of the visit of Joseph Borrell, EU foreign policy chief, to Tehran. Many analysts also cite this trip as the last chance to revive Burjam. This also affected the foreign exchange market and pushed the dollar price into a downward phase.
Of course, stock market experts believe that what happened on the stock exchange today has little to do with Borrell's trip to Tehran. Rather, the main reason for the decline in the overall index is the loss of public confidence in this market. Looking at the cash flow in the stock market, it can be seen that many shareholders are very worried even about trading with medium risk.
However, some analysts believe that the deep gap between the Nima exchange rate and the free market is currently the most important reason for the overall index. A gap that many observers believe is a hasty imitation of the 4,200 toman currency plan and will be destructive to the economy as a whole.
Of course, the government has made efforts to solve this problem, including a new plan called "agreement currency". But given the evidence in the capital market, this policy does not seem to have worked either. Most critics believe that the government can not try to circumvent the market mechanism with strange and unscientific tactics and expect to achieve the desired result.
A trust that is constantly undermined and threatened
On the other hand, many stock market users on social networks are very dissatisfied with the performance of the government. Many experts also emphasize the unreliability of the promises made by Ibrahim Reisi during the 1400 elections. Promises that, at least in the realm of the stock market, not only did not materialize, but in many cases the government acted contrary to its promises to shareholders.
With these descriptions, it seems that the alarm has been sounded for the economic officials of the government. Because the biggest asset Exchange It was "trust" that is fading day by day with this situation.