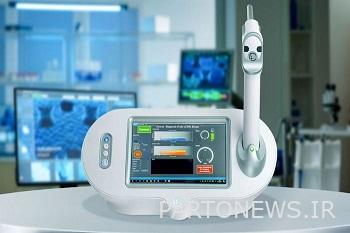 According to the financial news report, citing the public relations of Sina Bank, Hassan Moiri, a faculty member of the Kurdistan University of Medical Sciences, said: CDP cancer margin detection device is one of the cancer detection tools during surgery, which helps the surgeon in detecting cancer margins. .
Hassan Moiri added: This device was donated to Kausar educational and medical center in Sanandaj with the support of Sina Bank.
He said: This system, as a complementary diagnostic tool, can show any suspicious area in the margins of the body within 30 seconds during the operation, with the help of a needle sensor with pathology calibration, to the surgeon with an accuracy of a few millimeters.
In line with fulfilling its social responsibilities, Sina Bank has always paid attention to the development of the health sector and has taken valuable steps in this direction by donating medical equipment, helping to build medical centers and donating several ambulances.