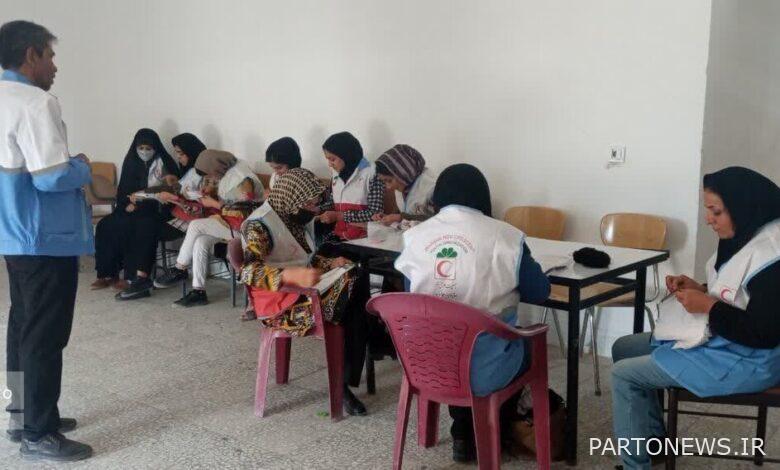 According to the public relations report of the General Directorate of Cultural Heritage, Tourism and Handicrafts of Sistan and Baluchistan, Siavash Sanjrani stated: In line with the plan to create employment, promote local businesses and empower local communities, relying on the motto of "inflation control and production growth", the second stage of the training course It started in the form of five fields of black embroidery, cream embroidery, local clothing, leather and leather products, and pottery in Zabul city.
He added: These courses start from August 15 and continue until November 15.
The head of the Department of Cultural Heritage, Tourism and Handicrafts of Zabul city continued: After the end of the course, the students will receive a skill certificate from the General Department of Cultural Heritage, Tourism and Handicrafts of the province.
This official stated: In order to set up and equip home workshops, home business facilities will be paid to each of the applicant artisans. It will be announced and registered in the employment system.
Sanjrani stated that encouraging and persuading students and interested people as well as introducing job opportunities can provide employment opportunities and said: All the efforts of the Cultural Heritage Department are to take an effective step to support the preservation and revival of active and semi-active fields. take the active in this area because in this case, the artisans will enter the field of competition with products that are based on national standards with respect for identity and authenticity, and this also requires marketing training, which we are trying to achieve.
end of message/