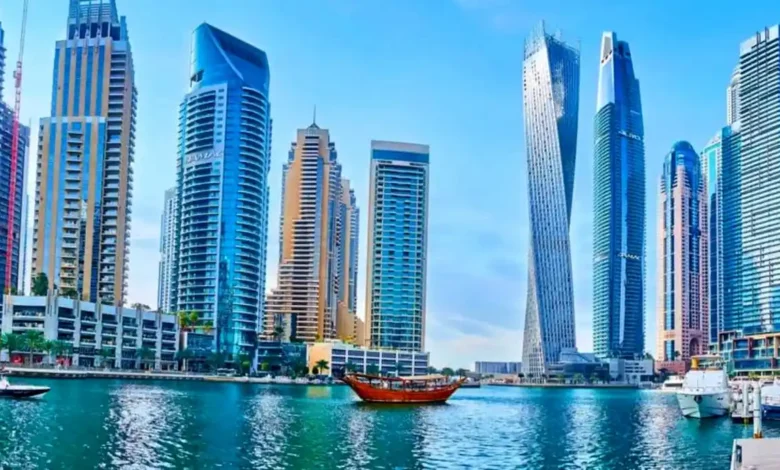 Average apartment rents in Dubai during July reached their highest level since February 2017, while average villa rents also broke records as demand for property in the UAE continues to rise.
In its latest report on the rental market in Dubai, real estate consultancy CBRE stated that apartment rents in Dubai increased by almost 22 cents year-on-year during the month, while villa rents recorded a 22.6 percent increase. has done. On average, overall residential rents across Dubai increased by 22% during the reporting period.
Dubai's real estate rental market has seen a significant increase in activity over the past two years, ending a negative growth cycle that began in mid-2015 and lasted until late 2021, the center said.
Data from the Dubai Land Authority shows that in the year ending July 2023, the total number of rental contracts reached 325,727, which is a 43.5% increase compared to 227,11 contracts registered in the same period in 2019.
Dubai's real estate market has bounced back strongly from the coronavirus-induced recession, aided by government initiatives such as residency permits for retirees and telecommuters, as well as the expansion of the 10-year Golden Visa program. The economic gains from Expo 2020 in Dubai and higher oil prices also supported the growth momentum of the real estate market.
According to a report by real estate consultancy Knight Frank last month, Dubai's residential real estate prices rose 17 percent year-on-year in the second quarter, marking the tenth consecutive quarter of growth amid strong demand and economic growth.
Knight Frank said this week that the total number of sales of $10 million homes in Dubai rose 40.7 percent to a record 277 in the first nine months of the year, driven by increased demand for luxury homes in the emirate.
Source: ISNA