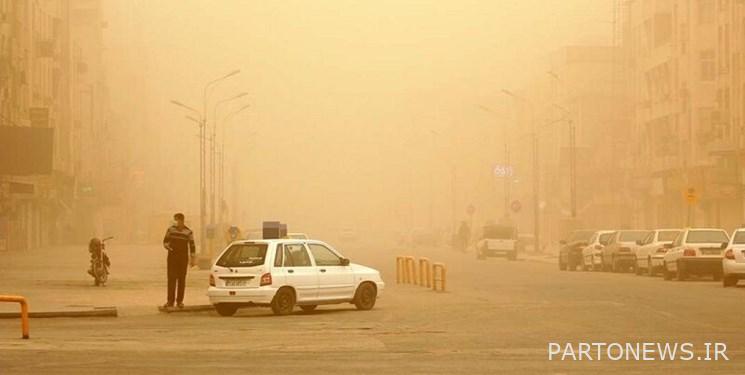 Sadegh Ziaeian saidوگو With the economic correspondent of Fars News Agency about the latest weather situation in the country, he stated: Tonight and the next day in the afternoon and early evening, in the north of East Azerbaijan, West Azerbaijan and Ardabil, there are temporary strong winds and thunderstorms.
He added: "Also, scattered thunderstorms and temporary strong winds are forecast in the south of Sistan and Baluchestan, Kerman heights and east of Hormozgan tomorrow."
The Director General of Forecasting and Warning of the Meteorological Organization added: West and gradually the center and provinces located on the southern slopes of Alborz, including the provinces of Qazvin, Tehran, Semnan and Alborz dust, reduced horizontal visibility and reduced air quality is forecast; During this period, we will have dust dust in the provinces located in the eastern and southern half of the country.
Ziaian said: "On Saturday, July 25, the conditions are favorable for the re-formation of dust on Iraq and Syria and its penetration into the western borders of the country."
He added: "During the next two days, we will have strong winds on the Caspian coast. On Friday and Saturday in the afternoon and early evening, thunderstorms and winds will blow in some areas of South Khorasan, Sistan and Baluchestan, Kerman, Hormozgan, Ardabil and East Azarbaijan provinces." Western is predicted.
Explaining the weather conditions in the capital, he said: Tehran sky will be clear tomorrow, sometimes strong winds are forecast; The maximum and minimum temperatures tomorrow in the capital will be 35 and 24 degrees.
The director general of forecasting and warning of the Meteorological Organization added: ‌ The next day in Ahvaz with a maximum temperature of 42 degrees above zero ‌Most The center of the province and Shahrekord with a minimum temperature of 10 degrees CelsiusMost Will be the capital of the province.
end of Message / T100
Suggest this for the front page