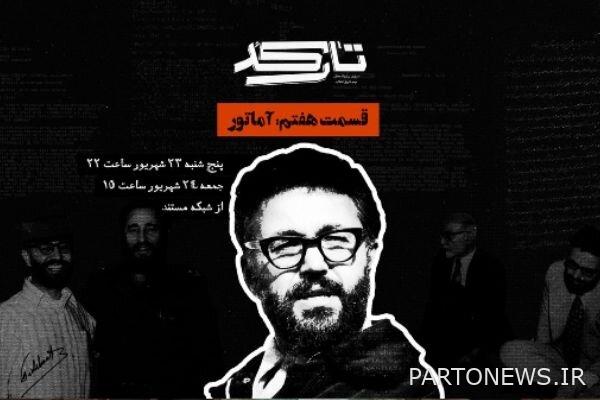 According to the Mehr news agency, quoting documentary public relations, the 10-part series "Tarcode" deals with 10 cases of the most sensitive issues in the history of the Islamic Revolution and uses a collection of detailed research documents to reveal the less-heard details of these events.
Saleh Niknam, the director of Tarked, said about the seventh episode of this documentary, which will be aired on Thursday, 23rd of September: In the seventh episode, the political case of Ebrahim Yazdi has been examined, which covers his career from his youth and student activities to actions outside Iran and struggles during the movement. It includes the nationalization of the oil industry. The record of his activities also continues until the historical letter of Imam Khomeini (RA) against the freedom movement.
This collection deals with important security issues in the history of the revolution, including the political career of Martyr Beheshti and his assassination, the beginning of the imposed war, behind the scenes of Iraq's chemical attacks in the sacred defense, the Ibrahim Yazdi case, the escape of Bani Sadr, the bloody Hajj of 1366, and the explosion of the prime minister's office.
According to the director, the main distinguishing feature of this collection is the focus on documents, many of which are read for the first time.
The creator and director of the "Tarked" series is Mohammad Saleh Niknam, and other contributors include writer and researcher: Mojtabi Nowrozpour and motion graphics: Ehsan Mirabadi.
"Tarcode" is produced by Nahdat Media Art Center and Sima Documentary Network and is broadcast on Thursdays at 10:00 PM on Documentary Network. The repetition of this TV series is the next day at 15:00.