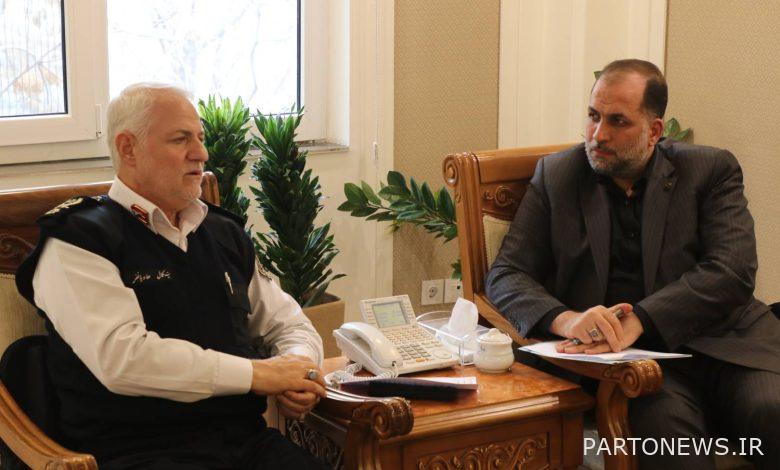 According to the financial news report, citing the public relations of the Bodily Damage Fund, in this meeting, which was held on the eve of the 55th anniversary of the establishment of the Bodily Damage Fund, Sardar Seyyed Kamal Hadian Far mentioned the increase in accidents and incidents. Driving for the development of the cooperation of the Faraja traffic police emphasized the priority of establishing the restrictions stipulated in the law for not providing any services to the owners of vehicles without a third party insurance policy.
In this meeting, the traffic police commander Faraja also said: There are about 12.5 million motorcycles in the country, of which about 6.5 million riders do not have a driver's license.
Referring to the certification process, he announced the trial implementation of the easy certification plan in Tehran and said: In this plan, the applicant can obtain a motorcycle license within one working day.
Traffic police commander Faraja expressed his hope that if successful, the easy license scheme will be implemented throughout the country.
In this meeting, the CEO of the Bodily Damage Insurance Fund emphasized the necessity of smart and purposeful synergies to provide better services to the people, referring to the tasks of the executive bodies in the compulsory third party insurance law in order to reduce traffic accidents and their irreparable damages. did
Mehdi Qamsarian, one of the most important parts of the compulsory third party insurance law is the identification, imposition of fines and seizure of vehicles without insurance policies through surveillance cameras and electronic capabilities.
In another part of his speech, he also mentioned the non-providing of any services by organizations and institutions related to transportation (such as license plate exchange and technical inspection centers) to vehicles without insurance and added: the requirement of the mentioned centers to have insurance. A valid third party letter will play a significant role in buying and preparing a valid insurance policy for vehicle owners when changing license plates and obtaining a technical examination.
The CEO of the Bodily Damage Fund continued to point out the importance of access to the information data of the Islamic Republic of Iran Police Force, including the technical information of vehicles such as chassis, engine, license plate, type and capacity, as well as the information of the owners of said vehicles and called for comprehensive and online cooperation. The traffic police intervened in this regard.
He also emphasized on the necessary follow-up to use the legal capacities in order to discount and reduce the price of third-party insurance policies, especially motorcycles.
At the end, while appreciating the implementation of the easy license test plan for motorcycle owners, which has facilitated and accelerated the issuance of licenses for qualified people, Qamsarian requested to speed up the national implementation of this plan.