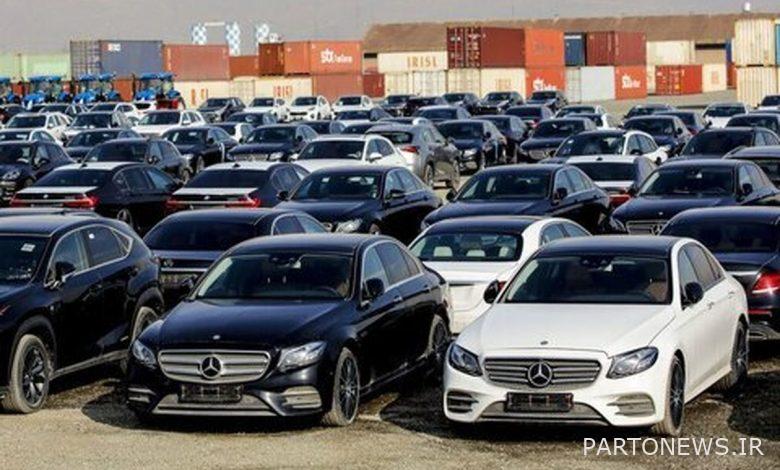 Online Economy – Parham Karimi; It was in 1997 that the return of sanctions following the withdrawal of the United States from the UN Security Council led the government to order a ban on car imports to manage the country's currency balance, a decision that, although seemingly right, intentionally or unintentionally monopolized the car industry. The country has strengthened, and with the practice now pursued by the automakers, it seems more than ever that they are pleased with the ban and the monopoly that has followed.
But now, after three years and while, according to Minister Samat, the country's currency balance is on a very good trend and according to the government forecast in 1401, non-oil exports will reach more than $ 47 billion, the continuation of the car import ban is a reason other than pressure. It will not have carmakers and mafias, which Minister Samat himself has acknowledged.
But the strangest thing about all this is the sudden change of positions and the inconsistency of opinions, even within the ministry itself, which reinforces the hypothesis of upstream pressure to continue the ban. It was in late March that Fatemi Amin also stated that car imports would need to be liberalized, at least to dispel these rumors.
Examining the recent conversations on the subject of car imports, we realize the complexity of the current situation.
It was late last year that Fatemi Amin spoke with confidence about the liberalization of imports, and this confidence went so far that the discussion went on to determine the task of importing cars. It was after the announcement of the budget bill that the pass between the government, the Islamic Consultative Assembly and the Assembly of Experts began with the removal of the car import clause, and from time to time the ball was thrown to the other side. In such a way that the Islamic Consultative Assembly speaks of the disagreement of the Assembly of Experts, and the Assembly of Experts, by first denying and then announcing that the liberalization of imports will promote luxury, somehow approved it.
Then it was announced that the liberalization of imports is in the hands of the government and with the end of the 4-year decree banning the import of cars, there is no obstacle to imports and Manouchehr Manteghi, Deputy Minister of Transportation Industries, stated in his last comment that That import liberalization is subject to the orders of upstream institutions.
Now, in the midst of these struggles, the situation of the car market is becoming more chaotic every day, and the existence of a monopoly in the automobile industry is reducing the quality and safety of domestically produced cars, and is turning domestic automakers to look for a car applicant. He has no choice but to accept this situation.