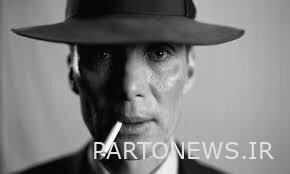 The shooting of the movie "Oppenheimer" about the life of an American scientist and physicist nicknamed the father of the atomic bomb has ended.
Theater News Base: Production on Christopher Nolan's "Oppenheimer" began in February and was recently completed in California after five months of filming.
The film is scheduled to be released on July 21, 2023 by Universal Company, and now "Nolan" has one year to compile and complete the technical stages of the film.
The film, starring Kylie Murphy as Robert Oppenheimer, is said to have been made for more than $ 100 million, and Universal is set to release the film after Nolan cut ties with Warner Bros.
Nolan's new film, which distances itself from the space of his sci-fi films and resembles a historical narrative like Dunkirk, was shot in a combination of IMAX and 60mm and 65mm formats, and according to Universal, is the first film project to be made in It uses IMAX black and white analog video recording.
The screenplay is based on the book "American Prometheus, Victory and Tragedy by J. Robert Oppenheimer" and in addition to "Killin Murphy" in the lead role; Starring Emily Blunt, Robert Downey Jr., Matt Damon, Kenneth Branagh and Casey Affleck.